Why Cardiovascular Disease is Killing Hemodialysis Patients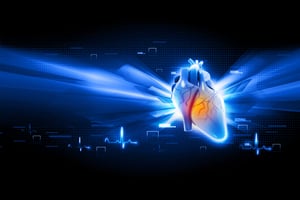 John has end-stage renal disease (ESRD) and goes for hemodialysis three times a week at his local dialysis clinic. By all accounts, John seems to be handling his hemodialysis treatments well.
At the end of one of his sessions, John doesn't feel well. He assumes it has to do with his recent treatment and figures he'll feel better shortly. He leaves the clinic, but fails to show up for his next hemodialysis treatment.
John hasn't forgotten about the appointment; hemodialysis triggered a cardiac abnormality and revealed cardiovascular disease (CVD), the leading cause of death among hemodialysis patients.
CVD is affecting patients during and after their treatments, and it's being poorly monitored by medical professionals. Below is an analysis of how cardiovascular disease is killing hemodialysis patients.
How Hemodialysis Affects the Heart
Hemodialysis patients are at risk for congestive heart failure, cardiac overload, anemia, severe hypertension and cardiac dysfunction due to the rapid removal of large volumes of fluid. Cardiovascular parameters can change dramatically during a hemodialysis session. As a result, a patient should receive multiple cardiac measurements during a session, but that doesn't always happen.
An Often-Overlooked Diagnosis
A high flow arteriovenous access can also produce life-threatening cardiac complications for a dialysis patient. A 2008 study by Basile, et al., showed patients with a high-flow upper arm arteriovenous fistula were associated with an increased risk of high-output cardiac failure. The volume change that will produce complications will vary within each patient on any given day, and depends on multiple variables. Patients with pre-existing conditions like peripheral artery disease or cardiac disease, should be tested and followed for the possibility of cardiac complications.
Important Cardiac Function Monitoring Information to Consider
Upper arm vascular access sites usually have higher flows than lower arm sites
A patient with an initial high-flow fistula is at a greater risk for cardiovascular issues because the fistula may "over-mature"
Autologous fistulas sustain dialysis better at lower flows than prosthetic grafts
Assessing Cardiac Function
Assessing the cardiac function of your hemodialysis patients can be done through ultrasound dilution technology during the hemodialysis treatment. The technology works like this: A small body-temperature saline bolus is injected into a patient's peripheral vascular access during the dialysis treatment. The saline then travels through the heart and lungs and returns via the arterial system where a sensor records the diluted blood concentration, letting you know how the heart is functioning.
The cardiac function of your hemodialysis patients doesn't have to be an afterthought. See how you can incorporate ultrasound dilution technology into your clinic.