The Cardiovascular Effects of Arteriovenous Fistulas: A Cause for Concern?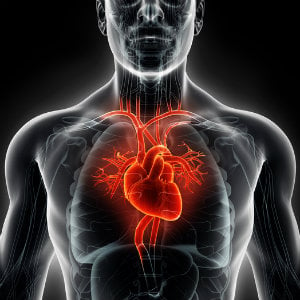 Jennifer MacRae and her colleagues from the University of Calgary, Calgary, Alberta, Canada, reviewed the hemodynamic and cardiovascular consequences of arteriovenous fistulas. Their findings were published in a 2006 paper in Seminars in Dialysis.
MacRae identified three periods when the presence of an AV fistula influences a patient's hemodynamics.
1. Immediate Effects of Creation of an AV Fistula
Increase in cardiac output (10-20%)
Increase in sympathetic nervous system activity (increasing contractility)
Increase in stroke volume and heart rate
Decrease in peripheral resistance
2. Hemodynamic Changes Within 1 Week of Creation of an AV Fistula
Increase in circulating blood volume
Increase in neuro-hormones
Decrease in plasma renin and aldosterone levels
Decrease in Systemic vascular resistance and systolic/diastolic blood pressure
3. Consequences of Long-Term AV Fistulas
Left Ventricular hypertrophy
High-Output cardiac failure
Exacerbation of coronary ischemia
Central vein stenosis
From their analysis, MacRae and her team concluded that:
A thorough cardiac assessment should be performed in patients with coronary artery disease before placing an AV fistula.
Regular careful evaluations are necessary in patients with cardiac disease and AV fistulas.
Patients with a large AV fistula and high flow should be monitored closely.
Patients with high flow fistulas (flow greater than 2 L/min) and increasing LVEDV are recommended to have a flow reduction procedure on their AVF.
Patients with preexisting severe ischemic heart disease (class III unstable angina) should avoid an AV fistula placement if the underlying ischemia cannot be treated.