End-of-Life Care for ESRD Patients
(Gleaned from the 2018 USRDS Annual Data Report: Volume II: Chapter 12)
According to the 2018 USRDS Annual Data Report, a total of 1,397,039 ESRD patients died between 2000 and 2015. Their mean age was 68.6 (±13.6) years; 55 percent were male. Overall, 67 percent were White, 27 percent African American, 1 percent American Indian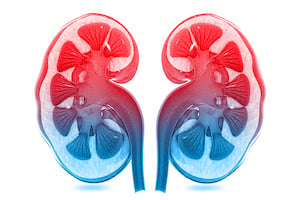 or Alaska Native, 3 percent Asian, 1 percent were Pacific Islander or Native Hawaiian, and 1 percent were of other race or multiracial. Twelve percent were Hispanic, 55 percent were Non-Hispanic White, and 26 percent Non-Hispanic African American. The median cost per person under Medicare Parts A and B were $103,932 over the last year of life, $19,734 over the last 30 days of life, and $7,687 over the last seven days of life.
The most recent replacement modality prior to death was hemodialysis (HD) in 88% of patients, peritoneal dialysis (PD) in 5%, and transplant in 5%.
During the last 90 days of life, in 2015:

More than 4 in every 5 patients were admitted to the hospital at least once and spent between 15 and 18 days in the hospital; 63% of ESRD decedents were admitted to an ICU.
32% of ESRD decedents were admitted to a skilled nursing facility. Age was strongly related to SNF use, with those decedents 85 years and over four times as likely to have SNF use as the youngest age group (20-44 years). SNF use was also more prevalent among White beneficiaries.
34% of ESRD decedents who had an inpatient intensive procedure, with Intubation/mechanical ventilation the most common procedure.
55% of patients were seen by 10 or more physicians in the last 90 days of life. And 62% were seen by five or more medical specialties.

In 2015:

39% ESRD decedents died in the hospital. The oldest decedents were the least likely to die in the hospital.
23% of ESRD patients discontinued dialysis treatments before death and 50.4% were in hospice the time of death.