Four Ways Measuring Blood Flow Optimizes Hemodialysis Adequacy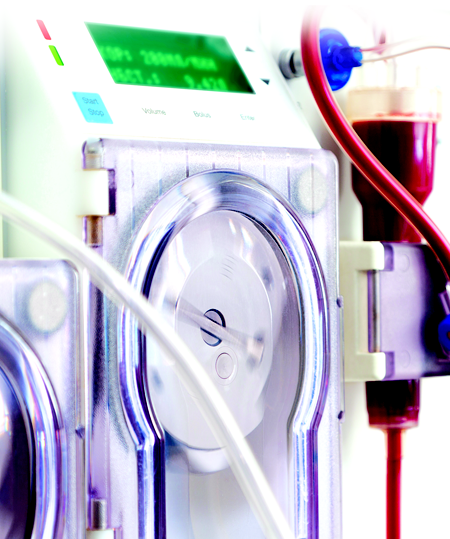 Transonic 's Gold Standard Hemodialysis optimizes dialysis adequacy by:
Identifying a Discrepancy Between Pump Setting & Delivered Blood Flow as a result of:

Effects of negative pump pressure effects;
Condition of access;
Needle size & placement;
Kinked or occluded tubing;
Calibration of the dialysis machine;
Change in type of dialysis tubing,
Calibration of Flow/dilution Sensors.

Ensuring Correct Needle Placement: If Transonic Hemodialysis Monitoring first shows vascular access recirculation, which disappears after the blood lines are reversed and the recirculation measurement is repeated, the hemodialysis lines have been inadvertently reversed.
Confirms 0 % Recirculation: In contrast to measurement technologies that cannot separate vascular access recirculation from cardiopulmonary recirculation and, therefore, show false positives, Transonic Hemodialysis Monitoring can separate access recirculation from the cardiopulmonary and can report zero % recirculation.
Optimizes Dialysis in Dual-lumen Catheters: Catheter recirculation, which can be measured by the Hemodialysis Monitor, is an early sign of catheter failure and usually depends on dialysis blood flow.