Fresenius and DaVita Capture 84% of U.S. Hemodialysis Market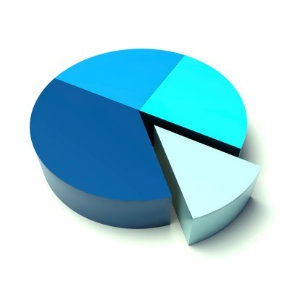 In its 2016 July issue Nephrology News and Issues published its annual survey of dialysis providers. Fresenius Medical Care and DaVita control the hemodialysis market with 84%, which translates to 366,000 patients out of a total of 433,000 patients.The two companies employ more than 135,000 employees. DaVita further solidified its position as one of the top players in the market with its 2015 acquisition of Renal Ventures Management, which added 2,387 patients to its roster. U.S. Renal Care, the third largest company, bought DSI Renal. Other mid-sized companies with national coverage are Dialysis Clinic Inc., American Renal Associates Inc. and Satellite Heathcare Inc. The top 10 are:
Fresenius Medical Care N.A., based in Waltham, Massachusetts, with 70,000 employees and 184,000 patients
DaVita Kidney Care, based in Denver, with more than 65,000 employees and 181,800 patients
U.S. Renal Care, Plano, Texas, with more than 5,600 employees and 24,000 patients
Dialysis Clinic Inc., Nashville, with 5,036 employees and 15,000 patients
American Renal Associates Inc., of Beverly, Massachusetts, with 4,100 employees and 13,420 patients
Satellite Heathcare Inc., San Jose, Callifornia, with 1,846 employees and 7,316 patients
Atlantic Dialysis Management Services, College Point, New York, with 750 employees and 2,301 patients
Northwest Kidney Centers, Seattle, with 609 employees and 1,638 patients
Centers for Dialysis Care, Shaker Heights, Ohio, with 610 employees and 1,590 patients
Rogosin Institute, New York, with 600 employees and 1,509 patients.