Heart Disease in Chronic Kidney Disease (CKD)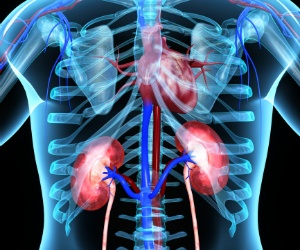 Heart failure from cardiovascular complications not only shortens the life (mortality) of end-stage kidney disease (ESKD) patients, but worsens their quality of life (morbidity) due to shortness of breath, edema, and tiredness . Cyclic changes of fluid load, together with an altered metabolism, are responsible.
In a comprehensive review of heart failure with CKD, Professor J. Malik of the Center for Vascular Access, General University Hospital, Charles University, Prague, Czech Republic delineates the numerous mechanisms of heart disease and underscores their connection to a dialysis access. He addresses arterial disease, left ventricular hypertrophy and dilatation, left and right atrial and ventricular systolic and diastolic dysfunction, regional wall abnormalities, pulmonary hypertension, cardiovascular calcification, pericardial disease, and other diseases such as atrial fibrillation and valvular disease, common in end-stage kidney disease (ESKD) patients. He also addresses congestive heart failure and hyperkinetic heart failure, and explains the contribution of the vascular access to heart failure.
Practical recommendations are offered for clinicians dealing with ESKD patients. They include:
Examine the heart clinically prior to access selection;
Reserve a permanent dialysis catheter for patients with severe irreversible heart failure, or for those with very short life expectancy;
Be aware of a patient's hydration status and the variability of hemodynamics, particularly with overhydrated patients;
Examine hydration and flow volume when development of heart failure is suspected.
Finally, Professor Malik encourages a close cooperation between the nephrologist and a cardiologist as they tend to the respective needs of their ESKD patients.