Kidney Care Groups Release Position Statement on Kidney-Related Research in the U.S.
Kidney disease affects over 37 million Americans, and Medicare spending for kidney disease patients exceeds $130 billion annually. One in three U.S. adults is expected to develop chronic kidney disease (CKD), which can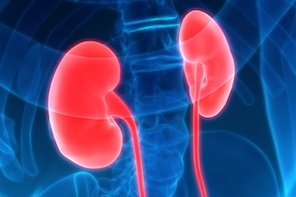 progress to kidney failure and the need for renal replacement therapies.
CKD is a significant financial burden for patients. In addition to the cost, kidney patients experience poorer quality of life due to physical or mental symptoms associated with their condition or treatment.
The National Kidney Foundation (NKF) and the American Society of Nephrology (ASN) have issued a position statement on the need for kidney-related research in the U.S.
Today, there are 800,000 adults and 10,000 children in the U.S. receiving treatment for kidney failure. Without public health initiatives to curb the incidence of CKD, it's estimated that nearly 1 million people will need treatment for kidney failure by 2030.
The United States has a tremendous opportunity to reduce health disparities by investing in kidney disease research.
The research investment for kidney disease from the National Institutes of Health (NIH) is less than 1% of what Medicare spends annually on care for kidney disease. Underfunding research prevents the ability to do research, and the ability to collaborate with peers. This can lead to an exodus of talented professionals from the biomedical workforce, which can further negatively affect patient care and research.
"In addition to supplemental emergency funding to support critical research that addresses COVID-19 and its intersection with the kidney, NKF and ASN are urging Congress to appropriate at least $2.289 billion in FY 2022 for NIDDK, a $157 million increase over FY 2021 levels. This increase would keep pace with the Biomedical Research and Development Price Index and allow for meaningful growth of 5% but would only be a first step to addressing historical underfunding. NKF and ASN further recommend that a higher portion of NIDDK funding be dedicated to kidney-related research, and that a greater emphasis is placed across the NIH on studying the health disparities and inequities associated with kidney disease to appropriately support these urgent needs," the statement reads.
NKF has put together research roundtables to fight kidney disease.
The organizations note that continued investment in basic and translational science for kidney-related diseases is vital.
"While there is hope with new and innovative treatments for CKD, such as SGLT2 inhibitors and endothelin antagonists, it is important to note that these discoveries were the result of decades of basic science research that allowed for the bench-to-bedside translation of fundamental laboratory findings. These substantive treatments may have happened sooner if kidney-related research was funded at higher levels historically. In addition to increased funding for NIDDK, the declining pipeline of investigators and number of grants being submitted is an area that needs immediate attention," the statement concludes.
Read the position statement here.