Kidney Care News To Know: Otsuka Acquires Visterra
Otsuka Acquires Visterra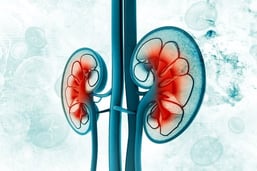 Otsuka has acquired antibody therapy maker Visterra for $430 million. Otsuka hopes to take advantages of Visterra's therapies for CKD and other conditions.
Source: Nephrology News & Issues
American Renal Associates (ARA) Will Pay $32 Million to UnitedHealthcare
ARA will pay UnitedHealthcare to settle two legal actions over its business practices filed by UnitedHealthcare in Florida and Massachusetts. In Florida, UnitedHealthcare accused ARA of steering new dialysis patients away from Medicare and to UnitedHealthcare's commercial plans, which would allow ARA to charge higher rates. In Massachusetts, the ARA was accused of luring nephrologists from UnitedHealthcare's plans to ARA-administered joint agreements, which would allow the ARA to charge the insurer higher out-of-network fees.
Source: Nephrology News & Issues
Increased Hip Fracture Risk in Hemodialysis Patients Using Proton Pump Inhibitors (PPIs)
Researchers found HD patients who used PPIs for three years showed a 19 percent increase for risk of hip fracture. The study found no association between hip fracture and the use of histamine-2 receptor antagonists. Researchers theorize the long-term use of PPIs may affect bone quality.
Source: Renal & Urology News
Relative Blood Volume Changes During HD May Impact Survival
Researchers studied 842 HD patients and found those with a relative blood volume of 93 to 96 percent one hour into hemodialysis had a 42 percent decreased risk of all-cause mortality. Furthermore, patients with relative blood volumes of 89 to 94 percent in the second hour of treatment and those with volumes of 86 to 92 percent in the third hour of treatment showed significantly decreased risk of all-cause mortality.
For most HD sessions, "the ultrafiltration rate exceeds the refill rate of fluid from the interstitium into the vascular space, resulting in a decrease in blood volume that potentially precipitates intradialytic hypotension and diminished perfusion of vital organs," the authors explained.
Source: Renal & Urology News
Is There a Difference Between On Pump vs. Off Pump CABG and Acute kidney Injury (AKI)?
Researchers theorized AKI occurs more frequently in on pump CABG patients than off pump CABG patients due to hypotension, hypoperfusion, oxidant stress and inflammation. While off pump CABG has reduced risk for AKI, researchers note that the procedure not be selected solely for reducing perioperative AKI.
Source: Renal Web