Kidney Care News to Know: DaVita Sells Primary Care Clinics
Here is your latest kidney care news for September 2018.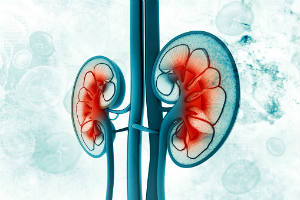 DaVita Sells Primary Care Clinics
The company has sold its primary care business to New Enterprise Associates. Paladina Health, created by DaVita to own and manage physician practice groups in primary care, operates over 50 physician offices in Colorado, Washington, Texas, Wisconsin, Ohio, North Carolina, South Carolina, Kentucky, New Jersey and Florida.
Source: Nephrology News & Issues
CKD Patients Less Likely to Experience Acute Renal Failure with PCI
Researchers have found that acute renal failure occurs less often in CKD patients with percutaneous coronary intervention instead of coronary artery bypass grafting.
Source: Renal & Urology News
Global Burden of Kidney Disease on the Rise
Diabetes, population growth and aging are increasing the incidence of kidney disease globally, according to Global Burden of Disease data. Hypertension and diabetes have risen dramatically worldwide—even more so in low- to middle=income countries. In high-income countries, like the US, CKD has swelled thanks to the increase in diabetes.
Source: Medscape
Medical Nutrition Therapy can Help Slow the Progression of CKD
Medical nutrition therapy (MNT) provided by a registered dietitian nutritionist can provide life-saving treatment for CKD patients not receiving dialysis, but approximately 90 percent of patients never meet with a dietitian, according to the Academy of Nutrition and Dietetics. This could be because some physicians lack the confidence in MNT or patients aren't sure if the therapy is covered by insurance.
Source: RenalWeb
Dialysis Patients With Normal/High Vitamin D Levels Have Lower Infection Risk
Patients on long-term dialysis with normal or high serum levels of 25-hydroxyvitamin D or who use vitamin D supplements contracted fewer infections than those with lower vitamin D levels who did not supplement. Researchers found those patients with a deficiency who took vitamin D supplements lowered their infection risk by 41 percent.
Source: Renal & Urology News