Kidney Care News to Know: CPR Underused by Dialysis Clinics
California's Legislation of Dialysis Profit Restriction Could Cause DaVita to Lose Up to $40 Million
DaVita has estimated it could lose up to $40 million in revenue if California's restricting dialysis profits and use of third-party payers to cover Medicare premiums becomes law. The company spent $30 million in Q4 2018 in an effort to counter union policy efforts and spent $93 million on advocacy efforts last year.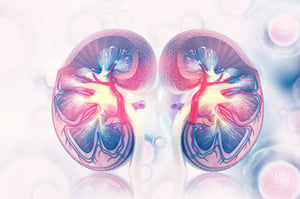 Source: Nephrology News & Issues
Chronic Kidney Disease (CKD) Risk Lower for Those Following Plant-Based Diet
Researchers from the Johns Hopkins Bloomberg School of Public Health found that greater adherence to a healthy plant-based or vegetarian diet lowered the risk of CKD. They found 4 percent out of 4,343 CKD cases were attributed to low adherence to a plant-based diet.
Source: Renal & Urology News
Fresenius Meets Revenue Goal, Moves Forward with NxStage Merger
Fresenius reported a 4 percent increase in organic growth in Q4 2018. The company also announced the retirement of its Chief Financial Officer Michael Brosnan. After its merger with NxStage is complete, Fresenius announced it will build more home training centers and redesign existing facilities.
Source: Nephrology News & Issues
Proton Pump Inhibitor Use Associated with Increased Risk of Acute Kidney Injury and Chronic Kidney Disease
Researchers found evidence of kidney injury and electrolyte imbalances in patients who have been taking proton pump inhibitors. Though the drugs are not intended for long-term use, researchers found many patients were using the medication for long periods. When prescribing proton pump inhibitors, they recommend carefully considering the risk-benefit ratio and only using the drugs for a short period of time.
Source: Nephrology News & Issues
More than Half of Older Patients Starting Dialysis Die Within One Year
A new study has found more than half of older adults die within one year of starting dialysis. Researchers analyzed data from the national Health and Retirement Study of Medicare patients older than 65.5 years and found that 54 percent of patients die within one year of starting treatment.
Source: Renal & Urology News
CPR Underused by Dialysis Clinics
Researchers found odds of survival increased three-fold when CPR was initiated before EMS arrived, but the technique wasn't used in 20 percent of cardiac arrest cases. Researchers noted there was a greater likelihood of staff-initiated CPR in larger dialysis clinics with more dialysis stations.
Source: Nephrology News & Issues
Hemodialysis Patients Have Lower Mortality Risk if They Consume More Fruits and Vegetables
Greater consumption of fruits and vegetables was associated with reduced risk of all-cause and non-cardiovascular mortality in patients with end-stage kidney disease, researchers found. They note that limiting fruit and vegetable intake, which is the traditional guidance, may lead to a higher potassium load and may deprive patients of the potential benefits of these foods.
Source: Nephrology News & Issues