Kidney Care News: Fresenius to Pay $3.5 Million After Security Breach
DaVita's Net Q4 Net Income Increased
The company reported $156 million in net income during Q4 2017 compared with $143 during Q4 2016. Despite the increase in net income for Q4, net income for the year was down. The company attributed this to the disappointing earnings from its medical group division. DaVita Kidney Care saw an increase in revenue for Q4 2017.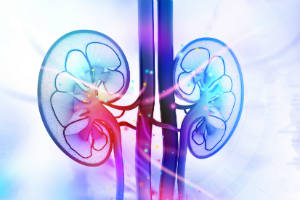 Source: Nephrology News & Issues
Fresenius to Pay $3.5 Million After Security Breach
The company will pay $3.5 million to the HHS Office for Civil Rights and will adopt a comprehensive action plan after it experienced security breaches of patient information at five locations between February and July 2012. The patient data was exposed because Fresenius provided unauthorized access and allowed hardware and electronic media to be moved in and out of unsecure locations, according to the HHS Office for Civil Rights.
Source: Nephrology News & Issues
Ahmad Sharif, MD, MPH Named Chief Medical Information Officer at Fresenius
Fresenius Medical Care North America announced the promotion of Sharif, who will serve the North America region. He'll serve as a bridge between clinical and information technology at the company. Before his promotion, Sharif served as the vice president of clinical health information technology at Fresenius Kidney Care.
Source: Renal & Urology News
Worse Prognosis Linked to Patients with CKD, ESRD and Pulmonary Hypertension
Researchers found pulmonary hypertension could increase the risk of death in patients with any degree of kidney disease. Pulmonary hypertension was also found to double the risk for cardiovascular mortality in these patients. Researchers surmise that pulmonary hypertension might serve as a surrogate for cardiac dysfunction or volume overload.
Source: Renal & Urology News
Risk of Stroke and Hemorrhage Increased in CKD Patients Taking Anticoagulants
Researchers found older CKD patients taking anticoagulants for coexisting atrial fibrillation were at an increased risk of bleeding and ischemic stroke. While the findings of increased bleeding corroborate previous research, the finding of increased risk of stroke is new. Researchers surmise the stroke increase could be because of vascular calcification and anticoagulant-related renal effects in older patients.
Source: Renal & Urology News
To stay up to date on the latest kidney care news, subscribe to our blog.