Kidney Care News to Know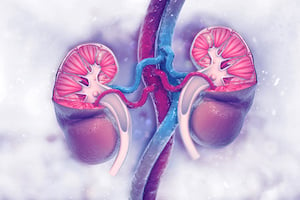 Study: Influence on For-Profit Dialysis Centers on Kidney Transplantation
While most nephrologists agree that kidney transplants are the optimal choice for patients with kidney disease, a recent study from JAMA reports that the likelihood of a patient receiving a transplant depends on who owns the dialysis facility. The study, which analyzed data from the U.S. Renal Data System, found that dialysis clinics owned by for-profit companies had a lower rate of referrals for transplant.
Source: Nephrology News & Issues
California Governor Signs Bill to Restrict Dialysis Profits
California Gov. Gavin Newsom signed a bill that restricts how much money dialysis providers and drug rehabilitation centers can charge group health plans. The bill "requires that third-party payers of health insurance premiums reveal to commercial health plans the names of patients who get premium assistance, along with including the names of dialysis providers who provide financial assistance to each patient."
Source: Nephrology News & Issues
Renal Replacement Therapy Used Less in Women
Fewer women than men receive renal replacement therapy, according to a new study. "Over the 50-year study period, RRT increased from 12 to 173 per million population in men but just 8 to 98 per million population in women." Investigators note that it's unclear whether these differences result from biology, access to care or other reasons.
Source: Renal & Urology News
Dietary Pattern May Not Impact Mortality for Hemodialysis Patients
Researchers found "no evidence" of an association between certain dietary patterns like fruit and vegetable-based, Mediterranean, the DASH diet or the standard Western diet and mortality in adults receiving hemodialysis. Researchers also noted there is "limited high-certainty evidence showing that targeting single nutrients improves clinical outcomes."
Source: Nephrology News & Issues
Dialysis Recovery Time Can Predict Hospitalization in Hemodialysis Patients
Patients who have longer recovery times are at increased risk for hospitalization, according to findings presented at Kidney Week 2019. They found factors associated with longer recovery time included catheter use, lower serum albumin, sodium, and intact parathyroid hormone levels; and hospital admission rates significantly increased with each successively longer recovery category.
Source: Renal & Urology News
Congress Introduces Legislation to Improve Access to Kidney Care
HR 3912, the Chronic Kidney Disease Improvement in Research and Treatment Act of 2019, aims to promote education and increase access to kidney disease treatment.
Source: Nephrology News & Issues