Kidney Care News to Know
Hemodialysis Technicians May Improve Home Care
A certified clinical hemodialysis technician assisting the primary registered nurse improved care delivery for patients receiving home dialysis, researchers found. They noted that hemodialysis technicians are already routinely used for in-center care, and they could also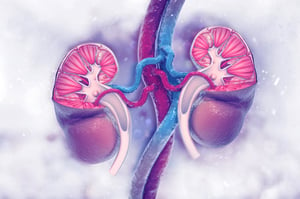 improve care delivery for home-based therapies. They found that training time for home patients decreased from a mean of 5.5 weeks to 3 weeks when a hemodialysis technician was used.
Source: Nephrology News & Issues
David Mahoney Named as DaVita Hospital Services Group Chief Medical Officer
Dr. Mahoney previously served as chief medical officer of Lifeline Vascular Access Care. He has also served as the medical director of a DaVita Kidney Care chronic dialysis center.
Source: Nephrology News & Issues
Telehealth Services for In-Center Dialysis Visits Amid COVID-19 Outbreak Approved by CMS
CMS has approved nephrology practices to use telehealth services for patients treated at outpatient clinics. This decision is part of the effort to slow the spread of COVID-19. The new regulations also apply to patients with chronic kidney disease, but who are not on dialysis. Practices will be able to bill for the same monthly capitated payments for the visits, but the nephrologist must make a live once-a-month visit with the patient in the dialysis clinic or in an office setting.
Source: Nephrology News & Issues
Chronic Kidney Disease Linked to Uncontrolled High Blood Pressure
Chronic kidney disease was linked to uncontrolled high blood pressure "while ambulatory BP patterns are not associated with cognitive impairment or frailty in non-dialysis-dependent CKD patients" two recent studies found.
Source: Renal & Urology News
Fresenius and DaVita Collaborate in Wake of COVID-19
Both dialysis providers announced they will be working together to offer isolation capacity to patients who are or may be infected with COVID-19. The collaboration aims to keep patients out of the hospital, freeing up limited hospital resources.
Source: Renal & Urology News