Kidney Care News to Know
Association for the Advancement of Medical Instrumentation adopts updated dialysis standards
An updated series of standards that provide guidelines for ensuring the quality and safety of dialysis fluids has been released by The International Organization for Standardization. They have been adopted by the Association for the Advancement of Medical Instrumentation and the American National Standards Institute. Updates include microbiology testing methods,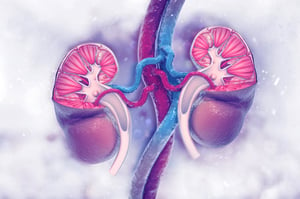 sampling methods and application, proper handling of testing samples, and home hemodialysis safety.
Source: Nephrology News & Issues
DaVita Launches DaVita Venture Group
The group's goal is to expand access to care, improve outcomes and reduce costs. It will seek partnerships and venture investment opportunities that focus on medical devices, pharmaceuticals, digital health, and care delivery models.
Source: Nephrology News & Issues
Kidney Societies Ask Health Agencies to Help COVID-19 Patients Who Need Dialysis
In a joint statement, the presidents of the American Society of Nephrology, the International Society of Nephrology, and the European Renal Association/European Dialysis and Transplant Association asking international health agencies to meet the increasing dialysis equipment and supplies for dialysis patients. Up to 20%-30% of patients hospitalized with COVID-19 develop kidney failure.
Source: Nephrology News & Issues
Severe Acute Kidney Injury Associated with Higher Mortality in COVID-19 Patients
The meta-analysis found that COVID-19 patients with severe acute kidney injury had a four-fold increased risk of death.
Source: Renal & Urology News
COVID-19 Outbreak Could Speed Adoption of Home Hemodialysis
Because dialysis patients are at increased risk infection, dialyzing at home rather than in a dialysis center can reduce risk of infection, says Jeffrey Hymes, MD, chief medical officer for Fresenius Kidney Care. Dr. Hymes notes that the need for social distancing has highlighted the benefits of performing dialysis at home.
Source: Renal & Urology News
Fresenius, Baxter Respond to Increased Need for Hemodialysis Machines and Supplies
Fresenius has formed a National Intensive Renal Care Reserve, which includes the creation of a pool of approximately 150 pieces of equipment that are already located in hospitals across the country. The equipment can be redeployed to other areas in need. Baxter is increasing the supply and distribution of its products and increasing its access to air freight capacity and frequency of transport.
Source: Nephrology News & Issues