Kidney Care News to Know
Patients with ESRD and Their Caregivers Should Receive Priority for COVID-19 Vaccine
The National Renal Administrators Association sent letters to the CDC and CMS asking the agencies to prioritize the issuance of the COVID-19 vaccine to ESRD patients and their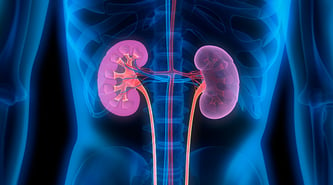 caregivers. ESRD patients are at high risk of virus exposure and, combined with multiple comorbidities many patients have and reduced immunity, the risk is even greater for poor outcomes, said the association.
Source: Nephrology News & Issues
COVID-19 Death Rate Surges Among Dialysis Patients
Dialysis patients who contract COVID-19 have a nearly 25% mortality rate, much higher than those who do not get COVID-19. Research found that patients who contracted COVID died about 16 days after diagnosis. Older age, frailty and heart disease were associated with higher mortality.
Source: Renal & Urology News
Many Dialysis Patients are Proficient in Mobile Health
Most dialysis patients report intermediate or advanced mobile health proficiency, according to research. Nearly three-quarters of dialysis patients reported owning a smartphone or other internet-capable devices and over half reported using mobile health for appointments, lab results and communicating with health personnel.
Source: Renal & Urology News
People with Familial, Spousal History of CKD at Increased Risk
Research has found that "Familial clustering of CKD and kidney-related markers suggests that genetic factors or shared environmental factors are also important in the pathogenesis of this disease."
Study results showed that CKD risk was three times higher for people with a first-degree relative with CKD. The risk was 1.56 times higher for those with a spouse with CKD.
Source: Nephrology News & Issues
Improved Survival Linked to Advances in Kidney Failure Care
A study has found "implementation of advanced therapies and guideline-recommended treatments have contributed to reductions in death and major adverse cardiovascular events (MACE) among patients receiving hemodialysis (HD) therapies over the last decade."
Researchers found the one-year mortality declined from 13.2% during 2006 to 2007 to 11.1% during 2014 to 2015 among patients with kidney disease, and the risks for death from any cause and MACE decreased by 6% and 4%, respectively, every two years among patients with kidney disease.
Source: Renal & Urology News