Kidney Care News to Know
Living Organ Donor Legislation Introduced in Congress
The legislation would make living organ donation easier by preventing insurance companies from "denying, limiting or charging higher premiums for life, disability and long-term care coverage, and amend the Family and Medical Leave Act of 1993 to include living organ donation as a serious medical condition."
Source: Nephrology News & Issues
Dialysis Patients Have Similar COVID-19 Seropositivity Rates as Their Communities
This has led researchers to suggest that infections in the patient's area of residence, rather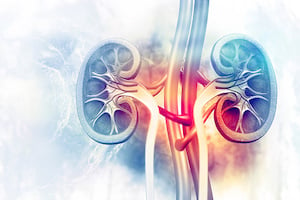 than contact with staff and patients at the dialysis facility could be a primary driver for COVID infections.
Source: Nephrology News & Issues
Weight Fluctuations Contribute to Worse Outcomes in CKD Patients
Rapid weight gain or loss is linked to adverse outcomes in CKD patients, according to researchers. Researchers noted that rapid weight changes over time were linked to increased risk of ESKD and composite of cardiovascular disease and mortality in patients with CKD.
Source: Nephrology News & Issues
Early Initiation of Hemodialysis May Increase Risk of Death
A study has confirmed that starting hemodialysis early resulted in an increased risk of all-cause and cardiovascular mortality. "The risk for all-cause mortality was a significant 13% and 37% higher for the intermediate and early start groups, respectively, compared with the late start group," according to the study.
Source: Renal & Urology News
New Survey Instrument Developed to Measure Home Dialysis Experience
The Home Dialysis Care Experience (Home-DCE) instrument is a 26-item home dialysis care experience instrument for the assessment of patient experience during home hemodialysis.
The focus group results showed that domains of highest importance for measure inclusion were patient education and communication, care coordination, and personalization of care. "What surprised us was just how important these aspects of care were not only for patients, but also for nephrologists, nurses, and dialysis technicians as well," Dr. Rivara told Renal & Urology News.
Source: Renal & Urology News
Dialysis Patients Hesitant to Receive COVID Vaccine
Though they are at higher risk for severe COVID complications, many hemodialysis patients have hesitancy over the vaccine for the virus. Researchers found that patients were hesitant to get vaccinated even when they were given information that the vaccine was proven safe and effective.
Interestingly, researchers found that vaccine hesitancy declined among all groups surveyed if the shot was offered at dialysis facilities.
Source: Renal & Urology News