Kidney Care News to Know
Plant-Based Milk Acceptable for CKD Patients
Researchers found that oat, rice, macadamia and soy milk were most similar to dairy milk in terms of fewer kidney stone risk factors. Almond and cashew milk have more potential for stone formation. For CKD patients, researchers recommend coconut milk because it has lower potassium, sodium and oxalate contents. Macadamia nut milk may also be an option for CKD patients.
Source: Nephrology News & Issues
Kidney Transplant Recipients Still at Higher COVID-19 Risk, Despite Being Vaccinated
Solid organ transplant recipients failed to achieve antibody response to COVID-19 after a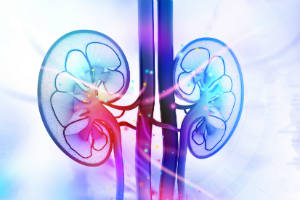 second dose of the Moderna or Pfizer vaccine. Researchers found 54% of study participants developed a response after the second dose, while 46% did not. Because of these findings, researchers recommend transplant recipients continue to maintain COVID-19 safety protocols.
Source: Nephrology News & Issues
Primary Failure of Arteriovenous Fistulas (AVFs) Linked to Elevated Phosphorus
New research shows higher serum phosphorus levels are linked to failure of AVFs. Researchers found in multivariate analysis, high serum phosphorus levels significantly correlated with 22% increased odds of vascular access thrombosis.
Source: Renal & Urology News
Higher Pain Burden in CKD, Transplant and Dialysis Patients
Researchers have found that patients with Stage 3 CKD or higher, those receiving dialysis or those who have received a transplant experience pain. Neuropathic pain was reported by patients with diabetes, high blood pressure or high body mass index. Patients with CKD or those receiving dialysis reported more musculoskeletal pain. Abdominal pain was highly associated with transplant recipients.
Source: Renal & Urology News
Decline in ESRD Incidence Occurred Early in the Pandemic
USRDS data reveals that ESRD incidence in the U.S. declined 20% during the early stage of the pandemic compared to the same time period from 2017-2019. Reasons for this could include:
Increased mortality among CKD patients, resulting in less need to initiate treatment
Delay of treatment due to COVID-19 restrictions
Patients selecting conservative treatment due to COVID-19 delays
Source: Renal & Urology News
Fresenius Adds Cloud-Based Data Storage to Home Dialysis Technology
This addition is meant to make the flow of patient treatment data to care teams smoother and increase the use of home dialysis.
Source: Nephrology News & Issues
Improvements in Kidney Failure Patient Education Critical
A study has found presentations to kidney failure patients about their treatment options are critically necessary as well as improvements to nephrologist/patient communication. Limited health literacy is associated with higher mortality and worse patient outcomes.
Source: Nephrology News & Issues