Kidney Care News to Know
Initiative Aims to Reduce Acute Kidney Injury (AKI) Deaths by 2025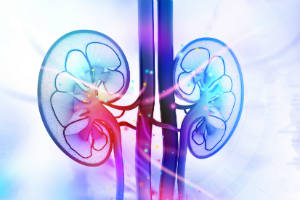 Two million people die from AKI each year, but most of these episodes can be prevented. The "0 by 25" initiative by the International Society of Nephrology (ISN) aims to eliminate or reduce preventable AKI deaths by 2025. The initiative will:
define preventable deaths from AKI; and
promote local recommendations for AKI care considering the healthcare infrastructure and socioeconomic conditions.
Source: Nephrology News & Issues
High Dialysis Caseloads Impact Patients' Social Determinants of Health
Higher dialysis caseloads impact social workers' ability to do casework, patient education or counseling, according to a survey. Patients who receive in-center hemodialysis during the pandemic have reported increased rates of depression and anxiety as well as higher stress. Patients who are dealing with these issues are also at higher risk for missing treatments.
Source: Nephrology News & Issues
Follow-up Care at Specialized AKI Clinics Reduces Hospitalizations
AKI patients who received specialized care were less likely to be hospitalized than those who received the usual care, research shows. Researchers found that AKI patients who saw a nephrologist within 90 days of discharge could improve patient outcomes.
Source: Nephrology News & Issues
Home Hemodialysis Failure Linked with Higher Risk of Death
A new study has found that home hemodialysis failure has been linked to a higher risk of death. HHD treatment failure is defined as a transition from home hemodialysis to in-center. A competing risk analysis showed that withdrawal from dialysis was a significant cause of early mortality within 90 days after return to ICHD from HHD. Both withdrawal from dialysis and cardiovascular death significantly accounted for late mortality.
Source: Renal & Urology News
COVID Long Haulers at Risk for Developing Kidney Disease, Damage
People who have survived at least 30 days after contracting COVID, even if the infection was mild, are at risk for kidney damage or kidney disease. Researchers have found that these patients are also at risk for acute kidney injury. Investigators suggest: "that 510,000 of the more than 38 million Americans who have had COVID-19 may also have kidney injury or kidney disease."
Source: Nephrology News & Issues
Fresenius Reports 80% of its Home Dialysis Patient Utilizes its Connected Health Platform
Fresenius' platform is a companion to its NxStage home hemodialysis machine. The platform "assists with virtual sessions and consists of Bluetooth technology that allows for the sharing of information between patients and clinicians (this includes data from the home hemodialysis cycler, such as weight, blood pressure and temperature)."
Source: Nephrology News & Issues
Many Nephrology Referrals Focus on Patients at Low Risk for Progression
A study published in the American Journal of Kidney Diseases found: "that 66,276 patients met laboratory indications for referral; 17.7% of these patients were referred to nephrology in the following year. Among all patients meeting laboratory referral criteria, the median 2-year predicted risk for kidney failure was 1.5%. Potential referral volume would be reduced from 66,276 to 38,229 patients if referral was restricted to patients with predicted risk ≥1% in addition to laboratory indications. Basing referrals on predicted risk alone, a two-year risk threshold of 1% or higher would identify a similar number of patients as laboratory-based criteria, with a median predicted risk of 2.3% (72,948 patients)."

Source: Renal & Urology News