Kidney Care News to Know
Fresenius Invests in BioIntelliSense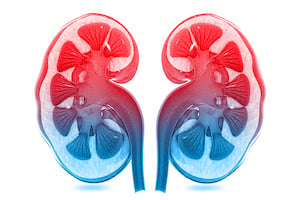 Fresenius Medical Care North America has invested in BioIntelliSense, a remote, continuous health monitoring data platform that provides predictive analytics, clinical insights and real-time data through a medical-grade sensor. With its investment, Fresenius hopes "to improve monitoring, treatment and outcomes for patients with kidney disease."
Source: Nephrology News & Issues
Survey Shows Support for Kidney Sales
A new survey of U.S. adults indicates that they would support legalizing payment for kidneys — up to $100,000 — if it led to making more kidneys available for transplant. The survey revealed 57% of respondents would support a paid-donor system if there was no impact on the number of kidneys received for transplant, and 70% would support it if there was.
Source: Nephrology News & Issues
Living Kidney Donors Have Increased Risk of Hypertension
New findings indicate living kidney donors have an increased risk of hypertension, which could negatively affect their kidney function. Living kidney donation is also linked with a higher risk of developing kidney failure, which may be due to hypertension. Researchers found that at 15 years, 8% of white non-donors, 9% of black non-donors, 23% of white donors, and 42% of black donors developed hypertension.
Source: RenalWeb
Dialyze Direct Expands to Indiana
Dialyze Direct is now operational in eight states including Indiana. The expansion follows Dialyze Direct's partnerships with HCR ManorCare and Signature HealthCARE, as well as dialysis product manufacturer, NxStage.
Source: Nephrology News & Issues
DaVita Health Solutions Adds New Leadership
Dorothy Fisher, MD, and Ian Laird joined DaVita Health's leadership team. Dr. Fisher will serve as national medical director and Laird will serve as national vice president of growth. DaVita Health Solutions provides in-home primary care and telemedicine services.
Source: Nephrology News & Issues