Kidney Care News to Know: Obesity's Role in Kidney Damage
Don E. Williamson Named COO of American Renal Associates
Williamson has been a physician partner of American Renal Associates since 2002 and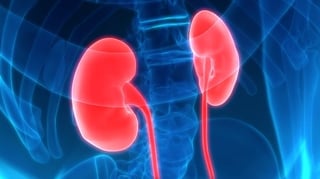 has more than 26 years of experience as a nephrologist. He was most recently CEO and managing partner of Nephrology Associates PC.
Source: Nephrology News & Issues
Analysis: Opioids More Frequently Prescribed to Dialysis Patients
Dialysis patients also are prescribed opioids for longer periods, a study found. These higher doses often are not recommended for those with kidney failure. Dialysis patients who received these prescriptions are at higher risk for early death, discontinuation of dialysis and hospitalization.
Source: Nephrology News & Issues
Pruritus Often Underdiagnosed and Undertreated in HD Patients
Researchers also found the prevalence of the condition has gone down in recent years. However, of the patients who suffered from the condition, 17 percent didn't report the condition to their healthcare provider and 18 percent didn't use any treatment for it.
Source: Renal & Urology News
Disordered Sleep May Lead to Early Death in CKD Patients
CKD patients often have disordered sleep, but researchers found that high sleep fragmentation and shorter sleep duration increased risk for declines in kidney function.
Source: Nephrology News & Issues
NxStage Medical to Provide Dialysis Machines for Ohio Nursing Home Patients
The System One machines will be provided through a partnership with Dialyze Direct. The companies are aiming to provide machines to 12-15 skilled nursing facilities within 12 months, treating between 100-150 new patients.
Source: Nephrology News & Issues
Obesity's Role in Kidney Damage
Obese individuals face an increased risk for chronic kidney disease thanks to obesity's ability to cause structural and functional changes in the kidneys. Researchers studied the kidney cells responsible for the reabsorption of nutrients in mice. They found mice that "lacked expression of the receptor in RPTCs experienced significantly less obesity-induced lipid accumulation in the kidney as well as less kidney dysfunction, injury, inflammation, and scarring."
Source: Nephrology News & Issues