Kidney Care News to Know: DaVita Profits Decline 15% for Q3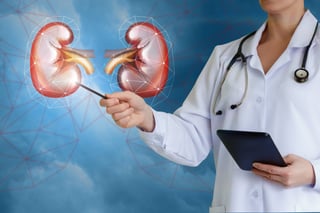 DaVita Profits Decline 15 Percent for Q3
The loss can be attributed to higher than expected medical costs and the underperforming managed care business. Net loss for the quarter was $214 million. As of the end of September, DaVita provided services to 218,200 patients.
Source: Nephrology News & Issues
Hemodialysis and Peritoneal Dialysis Offer Similar Survival Rates
A Canadian study has found that patients who were eligible for both treatments and using one or the other had similar survival rates. Though peritoneal dialysis has a lower risk of death among patients younger than 65, researchers found both methods had similar survival rates regardless of age after the about one third of patients who were ineligible for peritoneal dialysis were excluded.
Source: Renal & Urology News
New KDIGO Guidelines Help Professionals Better Evaluate & Care for Living Kidney Donors
The new guidelines have 19 sections and focus on the short-term and long-term health outcomes of healthy living donors compared to healthy non-donors. They look at the occurrence of conditions like obesity and hypertension before and after donation.
Source: Nephrology News & Issues
Elevated Parathyroid Hormone Increases Risk of Arteriovenous Fistula Maturation Failure
Those patients with elevated parathyroid hormone whose fistulas failed were also more likely to have diabetes and elevated glucose. However, researchers found that only hyperparathyroidism could have a detrimental effect on the maturation of AV fistulas. Additional research will be conducted on this hypothesis.
Source: Renal & Urology News
Low Uric Acid Levels at the Start of Hemodialysis Increases Risk of Death
Japanese researchers found that patients with a uric acid level of less than 6.2 mg/dL at the start of hemodialysis had significantly lower three- and five-year survival rates than those with rates of 8.4 mg/dL or higher.
Source: Renal & Urology News
7 Day-a-Week Dialysis Positively Affects Patient Compliance, Survival and Hospitalization
Researchers found the ability for patients to have dialysis with no breaks throughout the week may narrow the gap between weekday and weekend mortality.
Source: Nephrology News & Issues