Kidney Care News to Know from April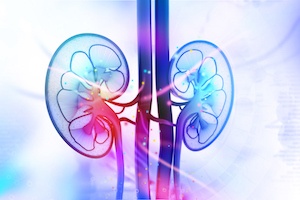 Ashfaq Named Senior VP of OPKO Health Renal Division
Dr. Akhtar Ashfaq has been named senior vice president of clinical research and development of OPKO Health's renal division. He will support the adoption of Rayaldee extended-release capsules by healthcare professionals caring for patients with stage 3 or 4 kidney disease.
He'll also lead the development of the drug to treat secondary hyperparathyroidism (SHPT) in adults on hemodialysis with vitamin D insufficiency as well as the development of Alpharen for the treatment of hyperphosphatemia in adults with stage 5 kidney disease.
Source: Nephrology News & Issues
Acumen Physician Solutions & Epic Systems Create New EHR
The two companies will work to develop Acumen 2.0, a new EHR and practice management software scheduled to launch in 2018.
Source: Nephrology News & Issues
Start of Renal Replacement Therapy Can Affect Patient Mental State
A study published in the Journal of Renal Care found the initiation of renal replacement therapy for patients with end-stage renal disease negatively impacted their health-related quality of life. The study found that about 27 percent of patients experienced anxiety and depression.
Source: Renal & Urology News
Intensive Blood Pressure Control Does Not Prevent CKD
Controlling blood pressure to less than 130/80 mm Hg did not prevent CKD in patients without diabetes, according to a new study.
Source: Renal & Urology News
Abstracts From Clinical Meetings Available
The American Journal of Kidney Diseases has the abstracts from its spring clinical meetings available on its website. Topics include acute kidney injury, hypertension, home dialysis, nutrition and more.
Source: AJKD
Tentori Named Medical Director of Outcomes Research at DaVita
In addition to serving as medical director of outcomes research, Dr. Tentori will be a member of the office of the chief medical officer on DaVita's physician leadership team.
Source: Nephrology News & Issues
Northwest Kidney Centers to Give $15M to Center for Dialysis Innovation
The nonprofit dialysis provider said it would make a $15 million grant over five years to support startup projects within the University of Washington's Center for Dialysis Innovation.
Source: Nephrology News & Issues