Kidney Care News to Know from September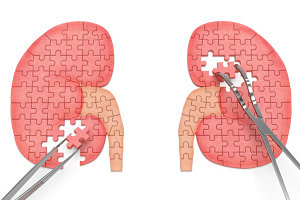 Frenovia Renal Research will be opening an office in Durham, North Carolina. The company is a subsidiary of Fresenius Medical Care North America and will also expand staff at its locations in New York, Illinois, Florida and Louisiana in addition to North Carolina.
Source: Nephrology News & Issues
DaVita Kidney Care Adds to Physician Leadership Team
Bryan Becker and Jeff Guillian have been appointed to DaVita's physician leadership team. Becker will lead clinical programs for VillageHealth at DaVita Healthcare Partners. Before he joined DaVita, Becker was the leader of the nephrology group at the University of Wisconsin in Madison. Guillian will serve as the vice president of medical affairs and as a member of the office of the chief medical officer. In addition, he will be the clinical leader for the Hospital Services Group.
Source: Nephrology News & Issues
Telehealth Monitoring Reduces Missed Hemodialysis Treatments
A Renal Venture Management study recently found that hemodialysis patients who were enrolled in a telehealth program missed 44 percent fewer hemodialysis treatments. Telehealth is the process by which a healthcare provider and patient use electronic information and telecommunications to assess, diagnose and monitor health conditions. The study authors surmise using telehealth monitoring can help patients better adhere to health care instructions while giving the healthcare team the opportunity to individualize patient education and coaching.
Source: Nephrology News & Issues
Atrial Fibrillation Can Lead to CKD
A meta-analysis published in the British Medical Journal has found that atrial fibrillation can lead to more conditions than previously thought. Chronic kidney disease, cardiovascular disease, heart failure and sudden cardiac death were all associated with the condition, according to researchers.
Source: Renal & Urology News
Poor Evidence for Restricting High-Potassium Foods in HD Patients
A study in the Journal of Renal Nutrition found that multiple "complex factors can alter the effects food has on serum potassium levels in HD patients." The researchers stated that the long-held patient advice to restrict high-potassium foods like bananas, baked potatoes, kiwis, tomatoes and oranges is based on historical practice rather than evidence.
Source: Renal & Urology News