Kidney Care News to Know
California Ballot Initiative Would Mandate Physicians Monitor Dialysis Treatments
The Provisions of the Protect the Lives of Dialysis Patient Act will appear on the Nov. 3 ballot. In addition to requiring physicians to monitor dialysis treatments, it would also require the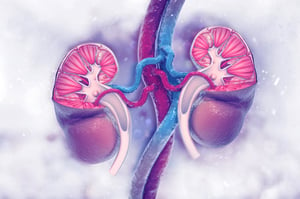 state's department of health approval before a dialysis provider can close a clinic, mandate that dialysis providers report infection rates among patients to the state and state all patients should receive the same treatment regardless of the payer.
The issue is opposed by dialysis providers and a coalition of state health care organizations.
Source: Nephrology News & Issues
Study Identifies Unmet Needs of Older Patients Receiving In-Center Hemodialysis
The study identified communication, mobility, medications and social support as unmet needs for those 55 and over receiving in-center hemodialysis. Transcripts from the study revealed insufficient mobility assessment and transportation services, insufficient attention to appropriate prescribing and medication self-management, insufficient support for activities of daily living and emotional problems and insufficient communication between patients and providers, as well as insufficient interprofessional communication.
Source: Nephrology News & Issues
Outcomes in COVID-19 Cases with Kidney Failure Explained
Researchers found that 32% of kidney transplant patients with COVID-19 required hospitalization. Patients were hospitalized at about an average of eight days after onset of symptoms, which researchers say underscores the need to be vigilant for at least a week after symptoms emerge and maintain close outpatient follow up for deterioration during the second week of illness.
Source: Renal & Urology News
Arteriovenous Fistula Patency Loss Not Greater for Older vs Younger Patients on Dialysis
Findings indicate that while patients 77 years or older had lower likelihoods of arteriovenous fistula placement and maturation, those who experienced maturation did not have greater rates of patency loss than younger patients.
Source: Nephrology News & Issues
Many CKD patients do not rely on nephrologists for treatment or advice
A study revealed that many kidney patients rely on other healthcare professionals for advice. Study authors suggested that implementation of more patient-centric models of care could increase reliance on nephrologists as the primary source for kidney disease management, thereby potentially improving outcomes.
Source: Nephrology News & Issues