May News for Kidney Care Professionals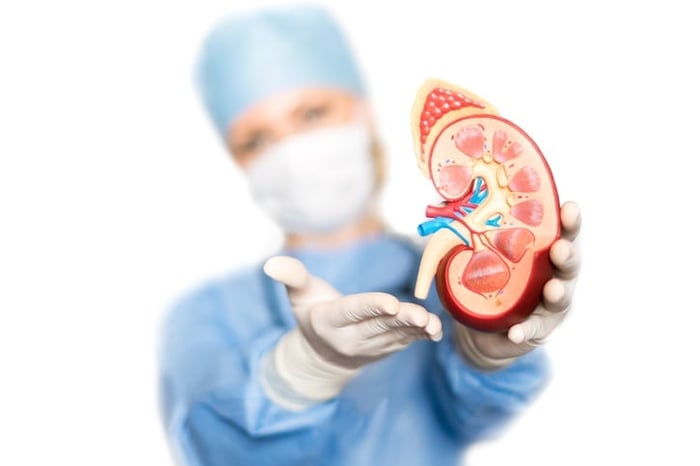 Kidney care news has revealed some interesting findings in the last few months.
A study published in the Journal of the American Society of Nephrology revealed a possible link between the use of common heart medications—proton pump inhibitors (PPIs)—and the increased risk of developing kidney disease.
Researchers found patients who used PPIs were more likely than those using other heartburn medicines, like H2 blockers, to experience chronic kidney disease or develop kidney failure over a five-year period.
Of those patients who used PPIs during the research time period, 15 percent developed chronic kidney disease, while only 11 percent of those patients using H2 blockers were diagnosed with the same.
After evaluating additional factors, researchers determined those patients who used PPI were at a 28 percent greater risk of developing the kidney conditions.
Source:Journal of American Society of Nephrology
Nurses: Stress Interferes with Caring for Patients
Though it might not come as a surprise to those in the profession, nursing is continually rated as one of the most stressful careers. Organizational problems in hospitals, staffing shortages and lack of training programs all play pivotal roles in the daily stresses nurses face.
These stressors can quickly contribute to burnout, which nurses say not only affects their health, but the health of those they are caring for.
Source: NPR
COPD Raises Mortality Risk in CKD Patients
A study from the Baylor College of Medicine in Houston found a more pronounced association between COPD and the increased risk of death in women and younger patients with chronic kidney disease.
Researchers found that the presence of COPD was associated with a 41 percent increase in all-cause mortality and a four-fold increased risk of death from respiratory-related issues in patients with Stage 3 or 4 chronic kidney disease.
Source: Renal & Urology News
The Other Internal Clock that Affects the Body
We're all likely familiar with our body's internal circadian clock that influences when we rest and other bodily processes. But there's another internal clock that we should know about. Researchers have found that an internal clock within the kidneys plays an important role in the levels of various amino acids, lipids and other components of blood in the body. This internal clock within the kidneys can influence many of the organs' functions. In patients who take medications, this clock controls the elimination of drugs from the body.
Source: RenalWeb/American Society of Nephrology