Know Your Care: Kidney Care UK
Kidney Care UK is the United Kingdom's leading kidney patient support association, providing practical, financial and emotional support for renal patients and their families. It campaigns to improve care services across the United Kingdom.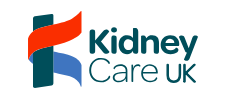 For more than 40 years, the association has been working to improve the quality of life for kidney patients and their families. It works tirelessly to improve renal care policy and practice in order to improve patient lives. It gives renal patients a strong and influential voice at the highest level.
The group provides direct patient support services through its national patient support and advocacy service, counseling support (which offers one-off or longer-term counseling to patients and family members), patient information, and an online patient community, as well as financial grants for individual patients who are finding it hard to cope with kidney disease.
Kidney Care UK works closely with health and social care organizations and professionals, funding a wide range of care improvement activities such as posts in renal units (e.g. renal social workers, counselors, and dietitians), quality improvement and evaluation projects, equipment and patient-centered research. It has been one of the most consistent and significant grant makers to pediatric renal units across the UK.
As an affiliate member of the British Renal Society (BRS), one of its members sits on the BRS Council. It works closely with the BRS to promote effective patient-centered multi-professional care to improve the quality of life for people with kidney disease, their families and caregivers, Through its ongoing collaboration in a joint grants program—The Kidney Patient Research Partnership, Kidney Care UK and the British Renal Society offer annual grants of up to ~$85,000 annually.
Reference: https://britishrenal.org/