NANT Clarifies Nephrology Technician Terminology
The Board of Directors at the National Association of Nephrology Technicians/Technologists (NANT) is seeking to better define the roles of nephrology technicians and technologists in contributing to the care of chronic kidney disease (CKD) patients. In line with these efforts, they have appealed to the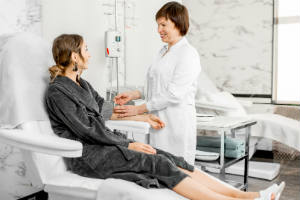 Centers for Medicare and Medicaid Services (CMS) to change the current umbrella terminology "Patient Care Technicians" (PCTs) to "Nephrology Clinical Technicians" (NCTs) for those technicians that deal directly with patients, and "Nephrology Biomedical Technologists" (NBTs) for technologists that work with dialysis equipment.
This new terminology distinguishes between nephrology technicians who care for patients and biomedical technicians who keep the dialysis unit operating. The previous terminology, PCT, dialysis technician or simply technician does not acknowledge the specific field (nephrology), discipline (clinical and/or biomedical) and function (technician or technologist) of these individuals.
The NANT Board of Directors maintains that all its members are committed to achieving national certification and continuing to broaden their nephrology knowledge base through continuous education. The board contends that this terminology change would better acknowledge, distinguish and specify the roles of both NCTs and NBTs.
To date, CMS has not responded to NANT's request to change the terminology to better define the roles of Nephrology Clinical Technicians and Nephrology Biomedical Technologists.
To hear from two PCTs who now serve as vascular access coordinators, read our interviews with Forest Rawls and Joan Covert.