A Nephrologist's Role in Vascular Access Management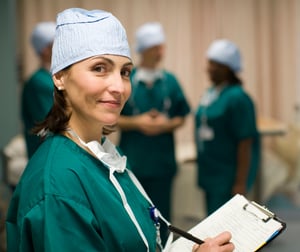 In an article in Nephrology, Dialysis and Transplantation, leading Italian nephrologists Drs. Carlo Lomonte and Carlo Basile address the often undefined role of the nephrologist in the management of the vascular access in hemodialysis patients.
They call for a more active role of the nephrologist in leading a team of experts to efficiently address the multi-faceted issues of the ever-increasing number of dialysis patients with multiple comorbidities. In preparation for such a role, they advise that nephrologists undergo a comprehensive vascular access management training program that would include education on techniques for thorough examination of patients, proficiency in using and correlating Doppler ultrasound with clinical surveillance and access blood flow screening, vascular access planning, vascular mapping and intervention.
Although the person with end-stage-renal disease is the patient and ultimate responsibility of the nephrologist, it is generally a transplant or vascular surgeon who will establish the vascular access in the patient. Lomonte and Basile suggest that it should be mandatory that nephrologists take on the role of coordinator of the vascular access team that would include the vascular surgeon, an interventional radiologist and the dialysis nurse. Integration of such a multi-disciplinary team could not only respond to all patients' myriad needs, but could "pursue the goal of quality and safety in relation to international standards and guidelines."
Finally, they suggest the creation of large reference vascular access centers, one for every 500 HD patients where the high number of procedures will allow for the improvement of skills of the experts.
REFERENCE
Lomonte C, Basile C, "The role of nephrologist in the management of vascular access," Nephrol. Dial. Transplant. (2011) 26 (5): 1461-1463.