Which Is Better, Percutaneous Transluminal Angioplasty or Surgical Repair?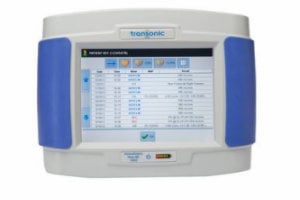 Two of the most common options for treating a vascular access stenosis in hemodialysis patients are percutaneous transluminal angioplasty (PTA) and fistula reconstruction/revision surgery. Because it is more convenient, PTA has become preferable to surgical revision.
To examine the efficacy of and compare percutaneous transluminal angioplasty or surgical repair, clinicians from three hospitals in Taiwan investigated the duration of fistulas and maintenance costs for dialysis patients. Their study was published in the 2017 February issue of the Journal of Vascular Access.
In the study, charts were reviewed retrospectively from 544 hemodialysis patients from two dialysis units in a teaching hospital in the southern area of Taiwan. Researchers analyzed the frequency of PTA or revascularization surgery and the use of related medical resources.
The clinicians found that the frequency of PTA in the patients undergoing long-term hemodialysis was not significantly associated with their demographic characteristics. Over time, the efficacy of PTA declined, but the frequency of PTA increased because there was shorter maintenance duration. Their analysis also found that over the long-term, PTA was more expensive in Taiwan than fistula revascularization surgery.
From their data, the clinicians concluded that PTA was just a temporary solution for ameliorating a fistula stenosis/thrombosis. On the other hand, fistula reconstruction surgery improved survival time and proved to be less expensive than PTA. The group therefore recommends that dialysis units establish an appropriate standard of care to avoid over-reliance on PTA in order to reduce the fistula failure rate, improve the dialysis efficacy and reduce the psychological stress in patients, as well as to reduce the maintenance costs and rationalize the medical expenses.
REFERENCE:
Fan SS, Chen CW, Lu KC, Mao HC, Chen MP, Chou CL, "A comparison of efficacy of endovascular versus surgical repair for the treatment of arteriovenous fistula stenosis in Taiwan," Vasc Access. 2017 Feb 15. (Transonic Reference # IR11172AHR)