Process of Care, Part III: Hemodialysis Catheters
The same concerns over process of care related to the KDOQI VA proposed changes that reverse the momentum of the past guidelines and Fistula First (identifying early indications of assess dysfunction, staff assessment competency) also apply to hemodialysis catheters. The proposed guidelines suggest that hemodialysis catheters could be a viable long-term access choice. Similar to the limitations on assessment skills,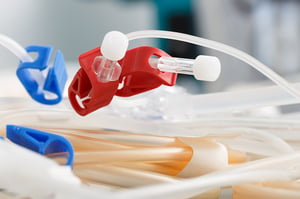 many states restrict the accessing of a central venous catheter to a licensed nurse. Questions raised by the proposed guidelines include:
If long-term catheter rates increase, how will the process of care be impacted?
How will the limited licensed nursing staff assume a large caseload of catheter dialysis initiation and termination?
Will the rate of catheter infections increase as the licensed nursing staff is stretched too thin? Will this result in more serious catheter-related infections that lead to increased morbidity and mortality?
How would an increase in catheter-related bloodstream infection impact costs since the cost of caring for catheter-related infections is covered under bundled payment rates?
Licensed nursing personnel are costlier than PCTs, so how will the providers increase the Nurse-to-Patient ratio?
The proposed 2019 KDOQI VA Guidelines are now open for public review. Please read the guidelines and assess the impact on the process of care for yourself. Now is the time to voice your concerns!