Should Vascular Access Blood Flow Monitoring be Standard for Chronic HD Patients?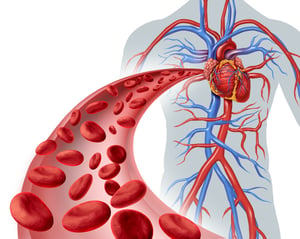 Researchers from Vanderbilt University Medical Center, Dialysis Clinics, Inc., and Renal Care Group compared the clinical outcomes and financial impact of access blood flow monitoring with the Transonic Hemodialysis Monitor to those of dynamic venous pressure monitoring (DVPM), and no monitoring to detect access malfunction.
During the three-phase study, access-related information for 132 chronic hemodialysis patients was collected. Phase I was 11 months with no monitoring. Twelve-month-long Phase II monitored the vascular accesses with dynamic venous pressure. During the 10 months of Phase III, vascular access flow was measured with the Transonic Hemodialysis Monitor. When blood flow or venous pressure monitoring indicated potential vascular access failure, the patient was referred for a fistulogram, with percutaneous angioplasty or surgery following within one week.
The results were definitive. With the exception of angioplasty procedures which increased from Phase I to Phase II, all other criteria (graft thrombosis rate, hospital days, missed dialysis treatments, catheter use) decreased significantly from Phase I to Phase III. The cost for blood flow surveillance with the Transonic HD Monitor was 49% less than with no monitoring and 54% less than with dynamic VP monitoring.
The investigators concluded, "Vascular access blood flow monitoring along with preventative interventions should be the standard of care in chronic hemodialysis patients."
Reference:
McCarley PB, Wingard Y, Shyr W, Pettus TA, Ikizler TA, "Vascular Access Blood Flow Monitoring Reduces Access Morbidity and Costs," Kidney Int 2001; 60:1164-72.