Vascular Access Community Mourns Passing of Professor Seiji Ohiro
When Professor Dr. Seiji Ohira, the Director of the Japanese Society for Dialysis Access (JSDA), passed away on September 5th, 2017, the vascular access community lost one of the founding fathers. Professor Ohira was inspirational in the establishment of a collaboration among the premier vascular access scientific societies, namely the Japanese Society of Dialysis Access, the Vascular Access Society, and the Vascular Access Society of the Americas.
Seiji Ohira was an expert in the field of thoracic and abdominal surgery, renal failure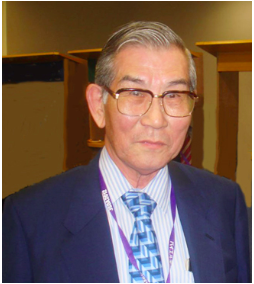 surgery, general dialysis therapy, and in medical ethics. He completed his postgraduate training at Hokkaido University School of Medicine and worked in Canada, where he was a researcher in the Department of Physiology at Toronto University from 1969 until 1971. He then moved back to Japan where he worked from 1972 until 1997 at the Department of Surgery and in the dialysis center of Iwamizawa City General Hospital.
In 1997, he was named director of Nikko Memorial Hospital (1997-2002). From 2002 on he was a well-known vascular access surgeon practicing in Kita-Ku ward in the city of Sapporo in the Hokkaido prefecture of Japan. He chaired the group that developed the Japanese Society for Vascular Therapies Guidelines for Vascular Access as well as authoring many manuscripts related to vascular access.
Professor Ohira was President of the Japanese Society for Dialysis Access (JSDA) and also held relevant positions in many other scientific societies. In academia, he was a visiting professor at Hokkaido University School of Medicine.
The vascular access community recognizes and honors Professor Ohira for his contribution to the advancement of knowledge about the vascular access and its contribution to the to the well-being of dialysis patients.
Reference: http://www.vascular-access.info/article/d760d6ad-531d-424c-8712-090030a80266