What to Know About the Dialysis PATIENTS Act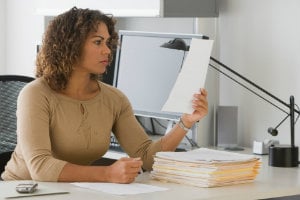 Patients with end-stage renal disease (ESRD) require costly and complex care. The Dialysis PATIENTS Act was introduced by Congress to give these patients an additional choice for receiving care. It also aims to address the integrated care limitations of programs like Medicare Advantage ESRD Chronic Special Needs Plans and ESRD Seamless Care Organizations.
The PATIENT portion of the act stands for Patient Access to Integrated-care, Empowerment, Nephrologists, and Treatment. If it's enacted, the bill would:
Expand access to improved care coordination for enrolled patients
Give enrolled patients supplemental benefits beyond what is available under current Medicare plans
Offer more flexible partnership options for nephrologists
Establish incentives for providers, physicians and patients in the model
The Medicare Access and CHIP Reauthorization Act (MACRA) would be legislatively mandated to be Advanced Alternate Payment Models (APMs)
Here is what else you should know about the Dialysis PATIENTS Act:
The Renal Physicians Association (RPA) has concerns about it: According to Nephrology News & Issues, the RPA's concerns include "the lack of a defined nephrologist role in a formal governance structure for the model, the limited attention given to transplantation issues, the transition of pediatric patients to adult care, and the use of the term "medical home" to describe the model. Additional concerns include the provision that requires patients to opt out of the program rather than allowing them to opt in, and the absence of the patient voice in the development and structure of the model."
Smaller dialysis companies say the bill favors larger companies: The bill has been supported by DaVita Kidney Care and Fresenius Medical Care, two of the largest dialysis providers in the country. Smaller providers and patient care providers like the National Renal Administrators Association, American Society of Transplant Surgeons, the American Society of Transplantation and the American Association of Kidney Patients oppose certain aspects of the bill. These organizations "fear the bill would lead to further market consolidation because smaller dialysis providers would be unable to provide the necessary capital to support another integrated care model," according to Nephrology News & Issues.
The bill is intended to give ESRD patients on Medicare better coordinated care. Indiana Republican Rep. Todd Young, who introduced the bill, said the care will spare these patients "time, money and multiple trips in and out of various providers' offices...This comprehensive approach, which shifts the focus from treating a singular disease to caring for the whole patient, will not only bring down costs but meaningfully improve quality of life."