Why a 'Breakthrough Initiative' for Fistula First?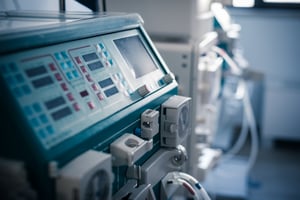 The Centers for Medicare & Medicaid Services (CMS) launched the Fistula First Breakthrough Initiative more than a decade ago. To qualify as a breakthrough initiative, a project had to meet certain criteria. There had to be a substantial gap between known good practice and actual practice; and that a substantial improvement in performance was possible.
Dialysis Outcomes and Practice Patterns Studies (DOPPS) were instrumental in determining that Fistula First become a "Breakthrough Initiative." Studied was vascular access use and survival for > 6400 hemodialysis patients. Compared were patients in 145 U.S. hemodialysis units and 101 dialysis units in France, Germany, Italy, Spain and the United Kingdom. The results shown below were startling.
| | | |
| --- | --- | --- |
| Criteria | US | Europe |
| Overall Arteriovenous Fistula (AVF) Use | 24% | 80% |
| AVF Use within Facilities | 0-87% (median 21%) | 39-100% (median 83%) |
| AVF Use: New Patients | 15% | 66% |
| Catheter Use: New Patients | 60% | 31% |
| Graft Use: New Patients | 24% | 2% |
These results underscored the gap between known good hemodialysis practice and actual practice in the United States. Clearly, there was room for improvement in U.S. practices. Use of the term "Breakthrough Initiative" with Fistula First was legitimate.
Fortunately, the unmitigated success of the first Fistula First Initiative (>60% of patients now using AV fistulas) led to the Initiative being morphed into Fistula First/Catheter Last to focus on continuing to increase the use of AV fistulas to 68% while decreasing the use of tunneled dialysis catheters as long-term vascular accesses.
Reference:
Pisoni RL, Young EW, Dykstra DM, Greenwood RN, Hecking E, Gillespie B, Wolfe RA, Goodkin DA, Held PJ. "Vascular access use in Europe and the United States: results from the DOPPS." Kidney Int. 2002 Jan;61(1):305-16.