Advances in Pressure-Volume Loops: Tools, Training and Support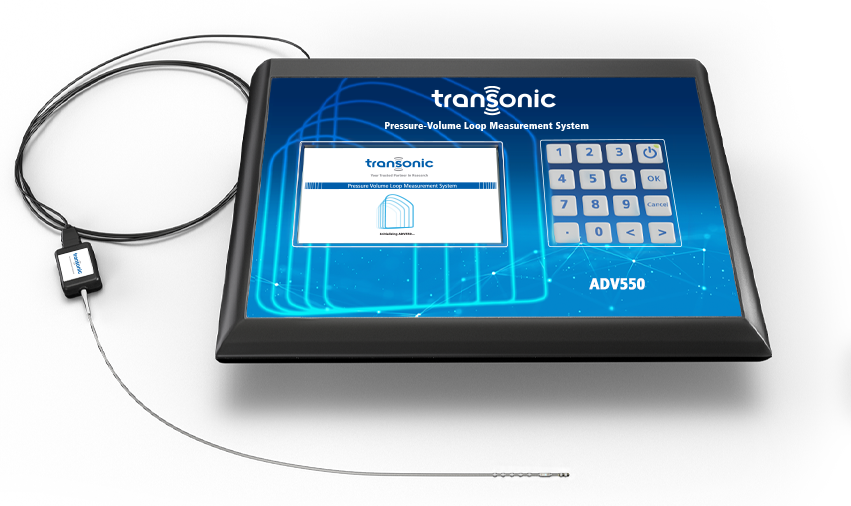 Wednesday, November 2, marked the official launch of our new Pressure-Volume (PV) Loop technology, the ADV550. The ADV550 builds on an established foundation, laid by the forerunner ADV500, while incorporating a host of new and valuable features. Here we will review at a high level what is new with the ADV550 and how it can help you in your studies, today. If you would like to view the full launch webinar, you can here.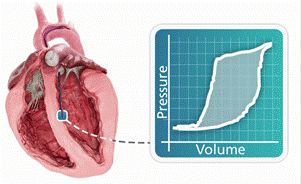 At a high level, PV studies require a catheter to be placed into the mid-line of a heart's ventricle and from there, pressure and volume data can be collected. A central challenge with PV technologies, however, is how the volume signal is calibrated and the confounding variables that go into that calculation. A primary driver of the magnitude of those variables is the catheter position itself. In previous systems, we addressed the catheter position by requiring users to interpret raw data coming from the catheter. With the ADV550, we are finally able to deliver the ultimate positional guide with immediate and continuous feedback of ventricular volume, from the moment the catheter enters the ventricle. Users can now position their catheter with immediate feedback from End-Diastolic/End-Systolic volumes, Ejection Fraction, Cardiac Output and more. With these data provided instantly, users now have insight to confirm the catheter position is optimal before moving forward in their protocol with confidence.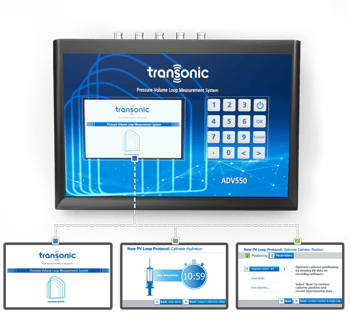 After reviewing with our clients and experienced reps throughout the world, we identified another important area for advancement: the equipment use itself. Because PV data collection is complicated, and typically sees a single user juggling all aspects of data collection, standardizing that process is important. This is why we introduced the ADVantage Guide; a digital quick-start-guide that takes users through all necessary steps required for successful data collection. These steps include catheter hydration, balancing, data acquisition calibration, catheter positioning and more. In addition to making the system easier to use, training on the system becomes more straightforward and thus, lab personnel turnover less impactful.
Technological advancement can of course only get you so far and a surgically trained user will always be necessary for PV data collection. Since 2017, Transonic has been the lead sponsor at Dr. Tim Hacker's Rodent Microsurgery and Hemodynamic Measurements Training Program in Madison, Wisconsin. This workshop is 2.5 days of surgical and application-based training and covers everything from sedation to vessel cannulation, PV loop data collection and analysis. Since its inception, 69 researchers have come to the course over 32 separate events. For the March course, Transonic is sponsoring an award to cover, in full, the registration of one researcher to attend this workshop. To submit your candidacy for the award follow the link here – we wish you luck!

Finally, to improve education and support for pressure-volume applications, we made an entirely new webpage with this as a central focus. Highlights include:

To learn more about these advances or to book a demo of the ADV550, click on the "Have a question?" button in the bottom left hand corner of our webpage, here.