Filip Konecny, DVM, PhD and Transonic Applications Specialist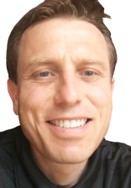 Today I'm talking with my colleague Dr. Filip Konecny. Filip is Transonic's own veterinarian and one of my fellow research application specialists. As our go-to person when it comes to large animal applications, Filip is very much involved in R&D projects and author of many of our application notes. In the past he has travelled the world to support our customers, but now during COVID supports them from our Transonic Scisense facility in London, Ontario.
Having not come from a veterinarian family or a life science background, Filip tells me that he caught his parents by surprise when he submitted his application to vet school. Realizing that nobody in his family would be able to directly support him, Filip became fully dedicated to his studies.
"It takes six years to become a vet in the Czech Republic, my homeland, and only one-third of the students who enter a class graduate. The selection process was brutal at that time, as there were quotas each year that limited who could become a vet. Hard work and curiosity got me through vet school, and when graduated, I became even more curious. During my early clinical career all that hard work and newly obtained knowledge paid off, for I was finally working with animals. I learned how valuable diligent observation of animals is as animals do not show pain and discomfort like humans do. I'm teaching these good observation skills during every site visit I do these days as well, as it is a significant part of animal research."
From an earlier blog we know a bit about your journey that brought you to the Transonic team. What was the first project you got involved in working for this team?
"When I joined the team here at Transonic Scisense in London, Ontario, my first task was more theoretical compared to what I am now doing which would be site visits for specific surgical training, rodent & large animal surgical and PV loop workshops if it were not for COVID-19: In those early days I focused on analyzing large amounts of already collected data/lectures/talks from the key opinion leaders," Filip recalls. "I was focusing on creating a list of technical and application notes that our clients in the field would benefit from while using our products. Many of these notes can now be found in our "Tools & Techniques for Pressure-Volume Hemodynamic Studies" and "The Guide to Acute Pressure and Flow Measurements in Rodents".
"There was, however, one visit that I still recall. For this project initially, I was involved in setting up the ventilator and performing the surgical access to showcase the ADV500 pressure-volume system. This equipment allows for the capability to assess cardiac function and, by extension, cardiovascular hemodynamics. Later, my involvement in this project expanded and included direct assessment of cardiac function, analyzing data obtained from a pressure-volume catheter present in the left ventricle. Blindly comparing mice that had received a transaortic banding (TAB) operation with sham animals, with or without pharmaceutical intervention, was certainly a challenge. Adding in requirements to answer pathophysiology related questions from the researchers while putting as many notes as possible into the recorded file for each animal was certainly a challenge in the beginning. This experience confirmed for me that writing chronological notes into recorded files is key during pressure-volume data collection. Hemodynamics change rapidly, and we who are observing it, need to be able to respond appropriately to adjust, for instance, anesthesia or ventilation."
With this early customer visit still fresh in mind, although it has been some years, I asked which project has made the biggest impression on Filip. To my surprise, not one project particularly stands out for him.
"For me, there are no big or small impressions in this career, it is rather an accumulation over the years. When I, for instance, started visiting Asia, I was blown away by how much difference there is between places I am visiting, from a surgical perspective that is. One example does stand out, and I will always have warm memories of this place. This was my second visit to Thailand - this time to perform a four-day-long surgical training on large and small animals for pressure-volume loop measurements. The staff was very appreciative and down-to-earth during my explanations of stroke volume, ejection fraction and best practices for capturing load-independent measures of contractility. These lab members had traveled the world, but I had the pleasure to share my knowledge and experience with them in their own lab. Thailand is on the opposite site of the world from Toronto, nevertheless, I would return at any time."
As the veterinarian on the research application team, you are also involve in large animal studies, sometimes including the development cardiovascular mechanical support devices. Without disclosing any confidential information, I'm hoping you can share some new and exciting developments that you see translated into the clinic?
"There are some very interesting developments. What is exciting for me is that clinicians are more and more recognizing that obtaining hard evidence of heart function data is the way to forward. There is one project led by a clinician-scientist focusing on how heart failure, and one of its most severe states of an acute end-organ dysfunction called "cardiogenic shock," should be approached. The shock is defined as cardiac instability, and end myocardial hypoperfusion, principally resulting from a distinctive cardiac structural disorder. This resulted in new clinical guidelines or better "staging system" put forward by Dr. Baran DA et al in 2019. To me this is a leading example of how clinically sound evidence - accompanied by factual data - is changing approaches in this critically ill patient subgroup. Transonic's motto, 'to measure is to know', is found in more and more clinical settings, and it is great to see this applied to new fields."
Coming full circle, it is wonderful to see that life science research is being translated in new clinical approaches and to be part of it. That is why research is done in the first place. As you are also involved in R&D within Transonic, where it all begins, is there anything exciting that you are working on at the moment, that will be introduced to Transonic life science customers in the near future?
"We are constantly looking to advance our customer-based application approach. As we recognize that this is a two-way road, we are carefully listening to our customers, adjusting and advancing our products accordingly where possible. Current projects include improvements of existing technologies and, importantly, the advancement of new technologies and collaborations that we hope will continue to impact the community for years to come. Stay tuned for more! I would like to invite our customers to contact us with any questions or requests related to hemodynamic measurement challenges. We are here to provide support, analyze data and train you to perform surgical procedures."
Transonic is your partner in research. Our entire application team, including Filip, is here to support your research and help you accomplish your goals in the lab. If we can assist you directly, please let us know – we look forward to connecting!