Scientists on a Movie Set: Surgical Videos to Support Transonic Customers
Written collaboratively by: Astrid Haegens and Danielle Senador
As two scientists working for a commercial company we are part of the research application specialist team of Transonic. We support Transonic customers not only on the technical side (equipment configuration, use, troubleshooting, etc.) but also from a scientific point of view. If requested, we will brainstorm with you about how to design and execute your experiments ensuring that Transonic's equipment will provide you the best data possible.
We will, during our surgical workshops or customer site visits, teach you how to best carry out your surgeries to place perivascular flow probes or pressure-volume (PV) loop catheters. In addition, we can help with data analysis to ensure you are getting the greatest value from our equipment. Dr. Filip Konecny, our other colleague on the research application specialist team, has developed long term relationships with multiple labs, from beginning to end of a protocol, from teaching surgeries to PV data analysis. So far, no surprises. What you may not know, is that there is quite some work 'behind the scenes' that is not directly related to our customer's experiments. In this blog we are going to share part of our journey to create rodent surgical videos to support our pressure-volume loop equipment and marketing material to support the new to launch EndoGear® telemetry for rats.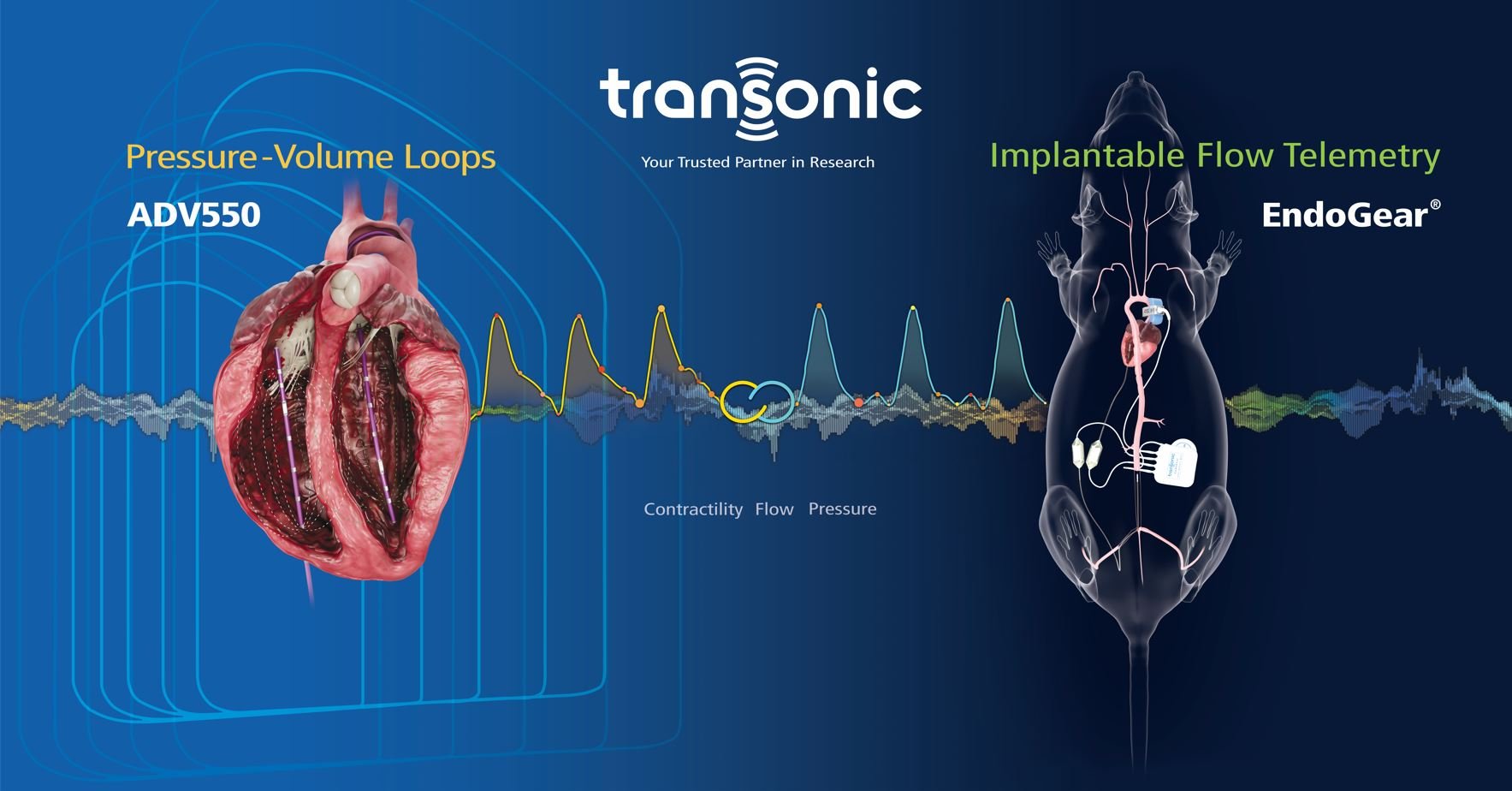 It all started a short year ago. Part of our marketing team work is to continuously grow our content, either on the website or on our resources library. We always ask ourselves what else can we provide? How can we improve the training process? Instruction videos to support our pressure-volume loop customers have been on the wish list of the research team for quite some time. However, teaching surgeries in a laboratory setting are a completely different cup of tea, compared to creating instruction video's that will guide our customers through a complicated surgical procedure. At the René Remie Surgical Skills Center (RRSSC), where we organize our European rodent microsurgery workshops, they have plenty of experience in recording surgical videos and so our already existing collaboration was brought to the next level. Two days in the lab resulted in hours of video material to structure into more than 10 instruction videos that will take our customers by the hand. From intubation of a rodent, to the step-by-step process of placing a pressure-volume catheter in the left ventricle of the heart via the carotid artery of a mouse or a rat. But also how to safely open the chest cavity and approach the apex of the heart. It will all be demonstrated in these videos.
In February of this year a second project took place at the RRSSC, where we all worked together to create EndoGear® support material. EndoGear® is the first system on the market to provide cardiac output via transit-time ultrasound blood flow measurements together with systemic and ventricle blood pressure, temperature and activity. And all of this in freely moving rats. As scientists involved in rodent research these individual measurements have been our field of expertise and we are very pleased to finally see them merged in EndoGear® and made available to the scientific community. What was less of an expertise for us during this process was the video scripts, lighting, colors, footage interpretation and how to merge surgery and education requirements with marketing and branding. Although our team is very well versed in teaching surgeries live, either on-site or remotely, surgical videos come with a different type of logistics to ensure information is communicated as clear as possible, in "one shot". When working one-on-one with a customer, we can answer questions and clarify surgical details in real time. Most of the time these questions are simple, but sometimes they are complex and require longer answers with lots of background information. When recording our videos we had to account for all of that since we want our viewers to get the most out of these recordings. We must say this has been a complex but a rewarding experience as curiosity and the will to learn is embedded in every scientists DNA. The video production from beginning to end requires careful planning and lots of different expertise. We found this support in our collaboration with Mark Hicks from Prime Branding. At the moment we are in the last phase of finishing the 'rodent video series' that is associated with our Admittance based pressure-volume loop system.
What will take place first is the live presentation of EndoGear® telemetry for rats at the historical last Experimental Biology meeting that will take place 2-5 April in Philadelphia, USA. If you are interested in learning more about EndoGear® telemetry for rats or one of our other research products, please visit us at booth 419 next to the APS Poster Sessions at Experimental Biology. Dr. Danielle Senador will be presenting her poster E21 "Continuous Ultrasonic Transit-Time Blood Flow and Arterial Blood Pressure Monitoring in Freely Moving Sprague-Dawley Rats via Implantable Telemetry" during the APS Instrumentation, Methodology, and Experimental Models Poster Session on Monday from 10.15AM to 12.15PM. We are looking forward to this meeting and hope to see you soon!