The Last Experimental Biology Meeting
In our blog from January 2022, we discussed several factors influencing changes in Scientific meeting formats, especially regarding virtual vs. in person attendance. We also talked about some of our preparation work related to attending the last edition of Experimental Biology (EB). EB has been one of the largest and most recognized life science conferences to attend for the past 25 years. Transonic has been attending this conference as an exhibitor and scientific author for many successful years and we were thrilled to have the opportunity to interact in person with our clients one last time at this show. In today's blog we will share a little bit of this experience, which was extraordinary.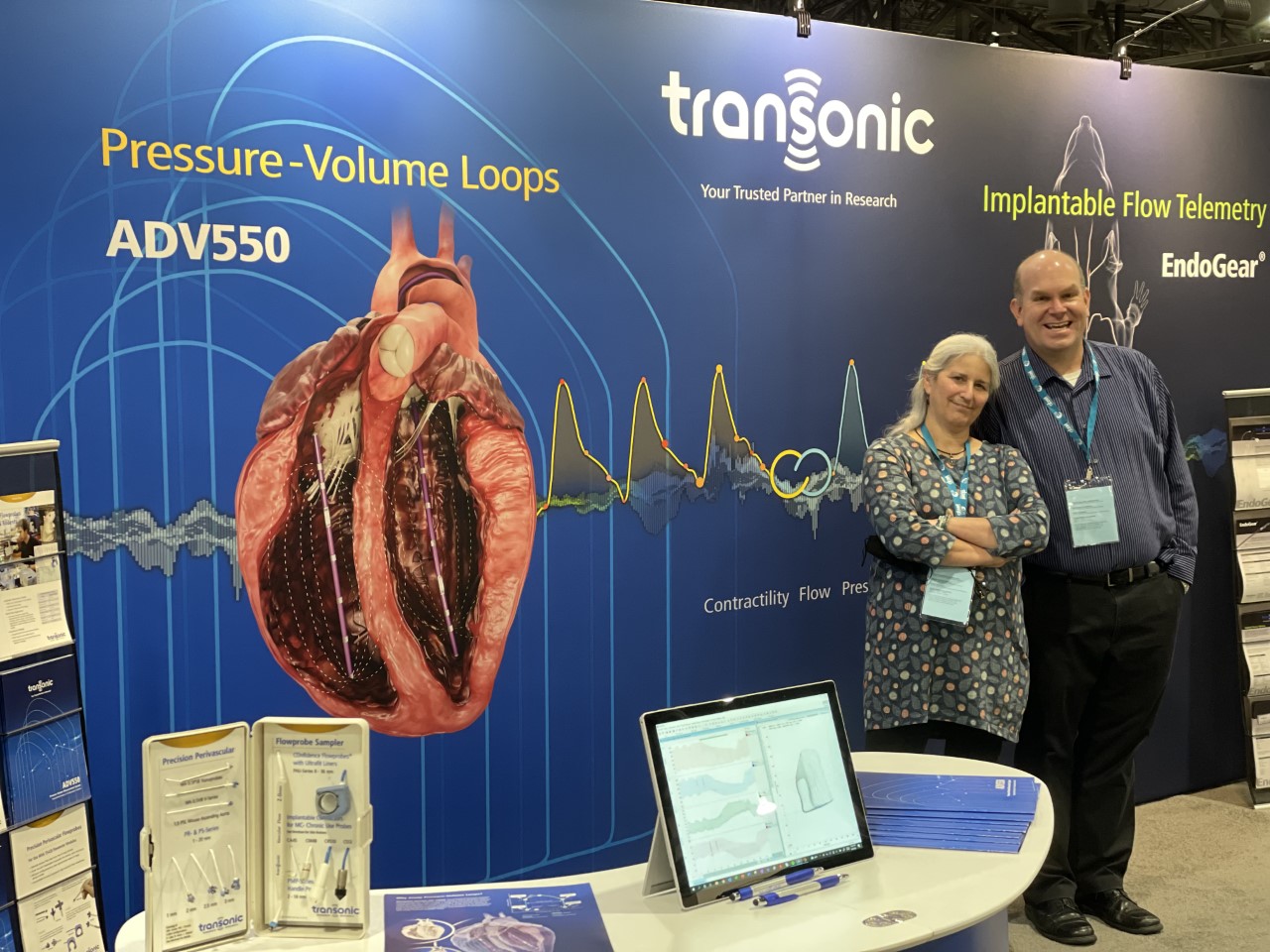 Preparations for this trade show included a full suite of redesigned marketing materials, including a new booth layout which introduced our revised tagline, "Your Trusted Partner in Research", and presented two new products – EndoGear® and the ADV550. EndoGear® is the world's first telemetric blood pressure and blood flow technology for use in rodent models while the ADV550 is our new and improved Pressure-Volume loop system. In advance of EB, we hosted two webinars, one presented by Dr. Fiona McBryde discussing the essential partnership of blood pressure and flow, and a second webinar presented by us, focused on EndoGear® features and in-vivo continuous blood flow data. In addition to these webinars, we also presented a poster at EB with surgical details and data related to EndoGear® implantation and continuous monitoring of cardiac output in rats. For the ADV550, scientists had the opportunity to be introduced to its new features as part of the pre-launch for this product. Stay tuned for more information about the ADV550 and EndoGear® in the months to come.
It was energizing to be back on the exhibition hall floor, to visit the posters, to see familiar faces again and get to know new ones. To talk about new technologies and new frontiers now made possible by telemetric pressure and flow monitoring. It was great to be immersed in science for a few days, once again – we hope to see you at our next scientific conferences, ASAIO (June 8-10) and BCVS (July 25-27). Finally, we look forward to seeing you next April at the new American Physiology Summit in Long Beach, CA!