Webinar Review: Cardiovascular Pathophysiology of Spinal Cord Research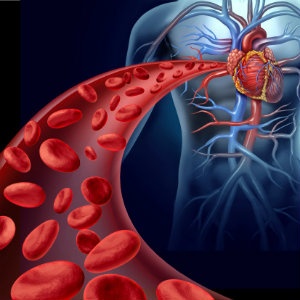 The treatment of spinal cord injury (SCI) has come a long way since the days of viewing these types of injuries as "ailments not to be treated." This view permeated the scientific community for years, largely due to the apparent anatomical completeness of the injury itself. Though these types of injuries can manifest throughout the length of the spinal cord, and as such produce a range of physiological outcomes, motor and sensor function changes are the most recognizable to the eye. As the science has progressed and researchers have started to develop a deeper understanding of the spectrum of the injury category, several other physiological changes have been found.
Dr. Christopher West of the University of British Columbia (UBC) is one of these researchers. On May 4th, Dr. West kicked off the new Cardiovascular Connections: An Integrative Approach webinar series which was presented by InsideScientific, the American Physiological Society and the European Council for Cardiovascular Research – an event that we sponsored. Below is a quick summary of the webinar; you can also view the full webinar here.
Dr. West's webinar, in the broadest sense, is a bi-directional translational journey sharing findings from the bench to beside and back again. The talk was divided into 6 main categories: A historical overview on spinal cord research, his preclinical work at UBC, human heart responses to spinal injury, animal models & techniques used, interventions, and future visions for the field.
After findings early in his career, that stroke volume and heart rate is constrained in SCI individuals, Chris realized that more work needed to be done in this area. In the clinic, the observed cardiovascular responses are impacted by loading conditions and as a result Chris developed two pre-clinical models – rat and pig – in his separate research sites in Kelowna and Vancouver, respectively. In these models, more invasive technologies can be used such as our ADV500 PV loop equipment to look at load-independent measures of contractility. A key finding of this work is that although ejection fraction is maintained in individuals with SCI, measures obtained from PV loops demonstrate that there is a 3-time reduction in contractility as a result of SCI.
Dr. West's findings reinforce the value of pressure-volume loop data collection and its ability to monitor load-independent measures of contractility. By integrating our Admittance technology with other data collection processes, such as nerve recordings, a deeper understanding of the cardiovascular effect of SCI can be found.
As Dr. West concluded his talk, he highlighted 4 key conclusions:
SCI has profound downstream effects on the heart and vasculature.
Targeting the heart may offer a better alternative for hemodynamic management.
In the chronic setting, the most promising therapies seems to be intermittent hypoxia and/or epidural stimulation to the spinal cord.
Future studies targeting a combination of these therapies could prove to be beneficial.
For a deeper dive into this interesting area of research and the effects that these injuries have on cardiac contractility, check out our Impact of Spinal Cord Injury on the Cardiovascular System - Insights from PV Loops webinar, also featuring Dr. West.
We would like to thank the American Physiological Society, the European Council for Cardiovascular Research, InsideScientific and of course, Dr. Christopher West, for the opportunity to learn more about this field of research. If you are interested in further webinar topics related to pressure-volume data collection, you can view our on-demand webinars here.