What Bioengineers Should Know About Working with Transonic
Transonic's mission is to advance meaningful measurements. We leverage the value of our transit-time ultrasound volume flow measurements and indicator dilution measurements to optimize the quality, accuracy and safety of biomedical devices.
Transonic technology is found in many heart-lung and other circulatory assist devices as the result of an OEM collaboration. Helping customers approach evolving challenges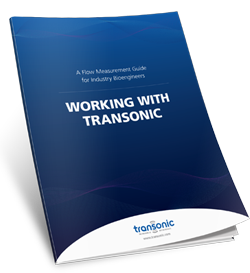 with effective customized solutions is central to our success. By placing state-of-the-art technology in our customers' hands and providing prompt person-to-person technical advice, we are recognized as the world leader in biomedical flow measurement technology and its applications.
Our flow measurement technology is used by a wide variety of the biomedical industry's leading manufacturers to deliver the highest accuracy and performance.
Typical applications include:
CP bypass pumps
Ventricular assist devices
ECMO systems
Steam delivery modules
Infusion/Transfusion/Perfusion
Dialysis machines
Organ perfusions systems
and much more.
Learn more about working with Transonic and our co-engineering program here.