What Bioengineers Should Know About Flow Measurement for Urodynamic Systems
Uroflowmetry is a test used by doctors to help identify the causes of urinary difficulties. The test measures the amount of urine voided during urination, and it also measures the speed of urination.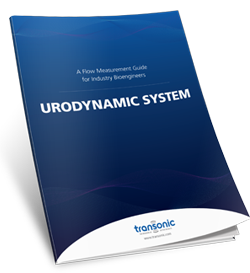 Results from the test can help a physician determine how well the bladder and sphincter are functioning.
Transonic technology can provide highly accurate flow and volume measurement that may assist in the diagnosis of incontinence systems and blockages, provide an accurate way to measure solids/ proteins, and assist in assessing hydration.