The Evolving Role of the Cardiac Perfusionist: 3 Trends to Watch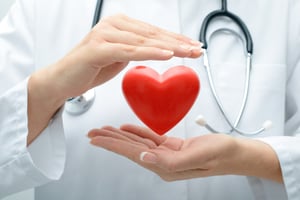 As a perfusionist, you love what you do—you're making a positive impact on people's lives. For this very clinical profession that has been consigned to the OR, you might be surprised to learn that technology advancements and changes in procedures are allowing perfusionists to leave the OR and make their way to patients' bedsides.
To get more insight into what's on the horizon for cardiac perfusion, we spoke to an expert. Here are a few of the trends to watch if you're a cardiac perfusionist.
Trend No. 1: The Rise of ECMO
According to Edward Darling, MS, CCP, an associate professor in the Department of Cardiovascular Perfusion at SUNY Upstate Medical University, an emerging trend is the use of a modified heart-lung machine with ECMO outside the OR. The increase of H1N1 cases is to thank for the increase in the use of ECMO for adults and children.
In addition to operating the heart-lung machine outside the OR, you might have the opportunity to participate in more hybrid procedures in the OR like thoracic endovascular aortic repair.
Trend No. 2: A Focus on Safety Culture
While most other specialties have a standard set of safety guidelines practitioners follow, the same is not true for the perfusion profession.
But things could be headed that way.
Darling notes that in an effort to improve safety and communication within the OR, some hospitals have implemented a more level hierarchy that gives all OR staff the opportunity to speak up instead of having the cardiac surgeon be the main communicator. He has also seen ORs do "time outs," where the surgeon will leave the OR and the rest of the staff will communicate about the case and discuss any questions or concerns they may have.
Trend No. 3: Branch Out of the OR
Like the above trend that involves exiting the OR to go to patient bedsides to operate modified heart-lung machines for ECMO, you may also find opportunities for branching out of the OR by being a part of or leading an ECMO team at your facility.
Darling recommends you become familiar with ECMO technology and its increased use. Doing so, he says, can allow you to enhance perfusions' traditional CPB role by expanding your skill set.
As technology and procedures continue to evolve, you will see more opportunities be made available to you. Get even more cardiac perfusion trends to keep an eye on and insights from experts in this free eBook.