Is Working as a Locum Tenens Perfusionist Right for You?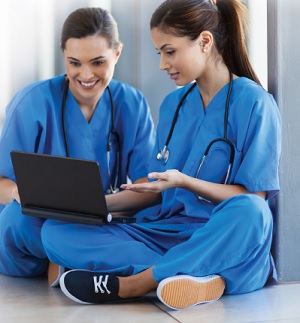 A new challenge. A change of pace. For a profession that involves a lot of intense clinical work, these phrases might seem foreign to many cardiovascular perfusionists. But they don't have to be.
The profession is evolving thanks to advancements in technology and medical procedures, and like other medical professionals, you can take advantage of locum tenens opportunities to expand your horizons, face new challenges or simply travel. It can be a career-shaping opportunity for many professionals.
One locums perfusionist said "I do it for the challenge and the change of pace. There is a profound difference when you walk into a new clinical arena—and basically just show up and get the job done as well or better than it was done before," said one perfusionist.
Another said "It is a total rush to just go to a new place—suck up how they do things—and prove myself to be a huge difference maker".
These perfusionists have worked locums tenens opportunities, and like their cardiothoracic surgeon counterparts, the services of a perfusionist can be just as valuable in a rural hospital or a medical facility in a foreign country.
Locum Tenens: What is it?
Serving as a locum tenens or contract perfusionist means you are filling a perfusionist spot, perhaps short-term for vacation coverage, or long-term until a permanent position is filled. Being a locum tenens perfusionist gives you the flexibility to conquer new challenges, expand your professional network and get a sense of how things function in a variety of environments. Assignments can vary in length from a week to a year or more, and can be close to your home or thousands of miles away.
Why Work as a Locum Tenens Perfusionist?
Whether you're a new perfusionist, an experienced professional, or have been thinking about retiring, working locum tenens can provide unique benefits for each professional situation.
If you're just starting your career or have a few years under your belt, locum tenens work lets you experience a variety of clinical settings and locations. These experiences can give you a much-needed change of pace or help you discover your ideal working environment.
And if you've been kicking around the idea of retirement, but aren't quite ready to make the commitment, locum tenens work can let you scale back your current workload without having to completely retire.
Finding a Reputable Agency
Before you pack your bags, it's important to find a reputable locums agency. The National Association of Locum Tenens Organizations (NALTO) maintains a list of trustworthy agencies and provides tips for working with one.
Remember, locum tenens work is like any other temporary job, so be sure to get the details on why a particular position is available. Does the facility need a perfusionist because someone on its staff has gone on parental leave or vacation? Or does it need someone because the working environment is so unpleasant that no one stays very long? Posting a request for information on line can yield some insight, good or bad. Perfusion is a small world; people share information.
A reputable agency might be able to tell you why a position is available and the expected atmosphere of your new working environment. It will also:
Ensure you have paid malpractice insurance
Paid travel to assignments and appropriate housing
Ensure you have an appropriate orientation for your new position
Is it Right for You?
A temporary position brings with it a lot of questions. Before you start your locum tenens journey, think about:
How adaptable you are: Different facilities have their own sets of rules, ways of operating—and their own heart-lung machines. It is helpful to have experience with their equipment. If you're not the kind of person who can quickly adapt to a different way of doing things, working locum tenens may not be for you.
Spending time away from home: A vital part to a locum tenens position is the travel. You could be away from home for a few, or many weeks per year. Working locum tenens can be a welcome change of pace in the clinical environment where you spend your days, or if you want to expand your skills or professional network. Finding the right agency and considering where you are in your career, and what you'd like to achieve can help you have a fulfilling locum tenens experience as a perfusionist.