Getting a Permanent Vascular Access: A Lifeline for a Lifetime
Freedom from the use of a central venous catheter (CVC) is a goal for many end-stage-renal disease (ESRD) patients. They should work together with their Dialysis Care Team to develop a patient-focused vascular access plan to be followed at all sites of care whether it be at dialysis clinic; access center; hospital or outpatient facility.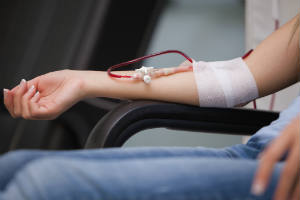 A Vascular Access Plan should include the following:
1. Generating an access plan and reviewing its steps;
2. Explaining how the surgeon will find the best site for the access;
3. Having a scheduled appointment with a vascular surgeon;
4. Undergoing surgery to create the vascular access;
5. Waiting for the access to mature or heal;
6. Using the access for hemodialysis;
7. Having the catheter removed once the vascular access is being used routinely;
8. Caring of the access for a lifetime with a daily one-minute check.
Vascular Access Options
Arteriovenous Fistulas (AVF): The Preferred Access
Surgical connection between an artery and vein
A continuous circuit;

Lowest complication rate;

6-8 week maturation time;

Best long-term primary patency;

Requires the fewest interventions.
Arteriovenous Grafts (AVG)
AVG (synthetic or biologic materials)

Ready for use in 2-3 weeks;

Useful if veins prohibit AVF development;

More infections than an AVF, but

less than an catheter;

Tends to clot more often than AVFs.
1 Reference: www.esrdncc.org Lifeline for a Lifetime: Planning for Your Access developed by ESRD National Coordinating Center and Fistula First