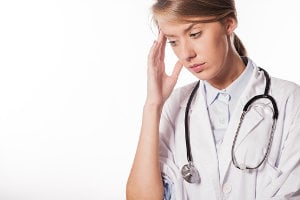 An 18-year-old woman was taken to the ER of New York Hospital on March 4, 1984. Suspecting she had a viral syndrome after presenting with a fever and jerking movements, physicians admitted her for observation and hydration.
As the night wore on, however, the woman became more and more agitated, leading her doctors — a first- and second-year resident and an attending — to order additional medications and restraints. A few hours later the woman was dead. This was the infamous case of Libby Zion, and it forced the medical establishment to take a hard look at resident work hours and supervision due to errors made during her care.
Before work hour restrictions were implemented, it wasn't uncommon for residents to stay awake for upward of 36 hours. In 2011, the Accreditation Council for Graduate Medical Education (ACGME) limited resident shifts to 16 hours, but the ACGME proposed in late 2016 that the shifts be extended to 28 hours.