The Best and Worst States for Doctors: 5 Stats to Know
Physicians are among the highest-paid professionals in the U.S.
In fact, "physician" was the leading top paid job type in 2019, according to 2019 data from Glassdoor, with a median base salary of $193,415.

But, as it turns out, physicians' salary and job opportunities vary significantly across state lines — as do malpractice insurance rates, malpractice award payouts, and more.

In March 2020, WalletHub released its annual Best & Worst States for Doctors report. The company analyzed "opportunity and competition" and "medical environment" across all 50 states, plus the District of Columbia, and assigned each a score.

Here are some of the top findings from the report: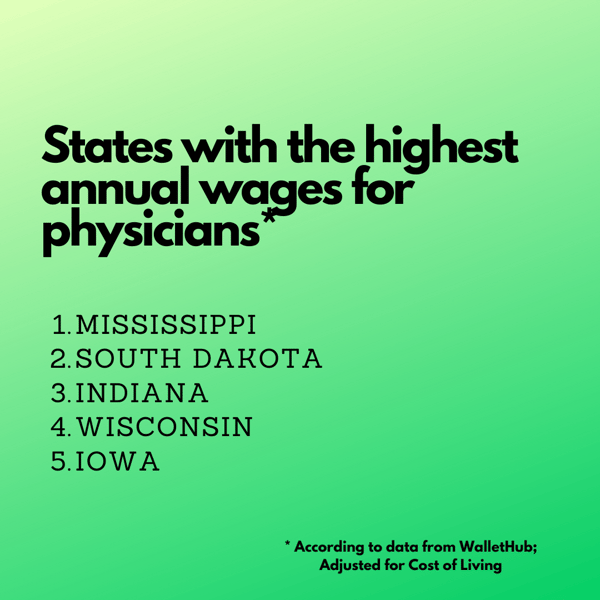 Salaries may be favorable across the board, but there are a few states where a physician's income goes further. Mississippi, South Dakota, Indiana, Wisconsin, and Iowa round out the top five states with the highest average annual wage for physicians, adjusted for cost of living. Because these states are also relatively low-cost places to live, there's a larger gap between a physician's pay and the cost of essentials like housing and groceries. This leaves many physicians with considerably more expendable income than in other places across the country.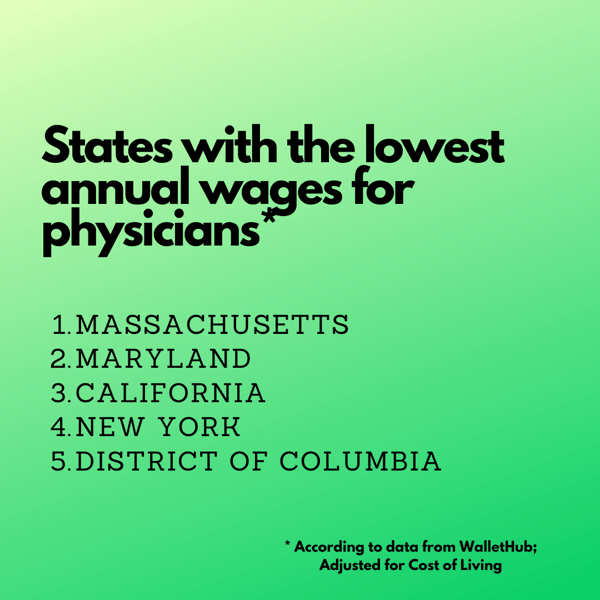 Conversely, Massachusetts, Maryland, California, New York, and D.C. all provide the lowest annual wages for physicians when adjusting for cost of living. Because these states are comparably more expensive places to live, the gap between a doctor's salary and average living expenses is much slimmer.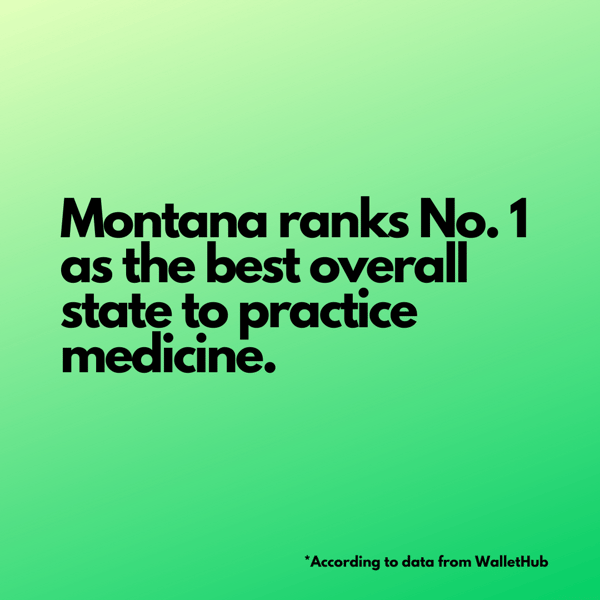 Montana clocks in as the best state to practice medicine, with an overall score of 71%. The state also has the highest ranking for "medical environment," which considers factors like the quality of the state's public hospital system, hospital safety, punitiveness of the state medical board, annual malpractice liability insurance rates, physician burnout, and more. Montana ranked particularly high in the number of medical residents it retains.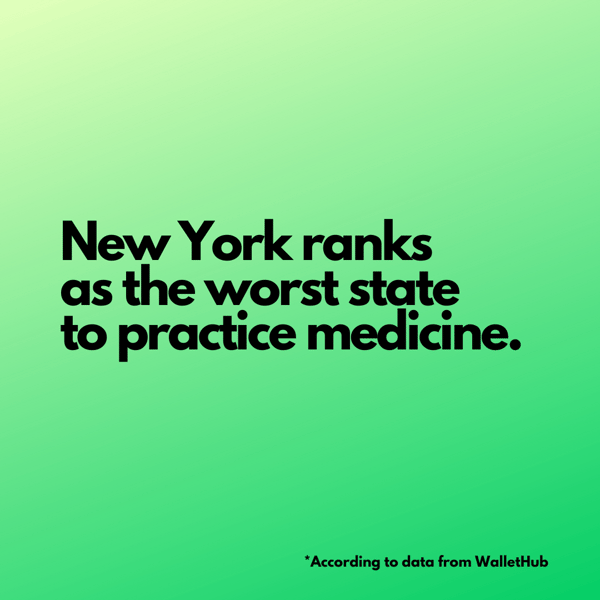 New York has the most room for improvement. Unfortunately, it ranks lowest on WalletHub's list with an overall score of 37%. It also ranks as the state with the most expensive annual malpractice liability insurance and has the highest malpractice award payout per capita. With the
looming physician shortage
, New York ranked as one of the top five states with the highest projected competition by 2026.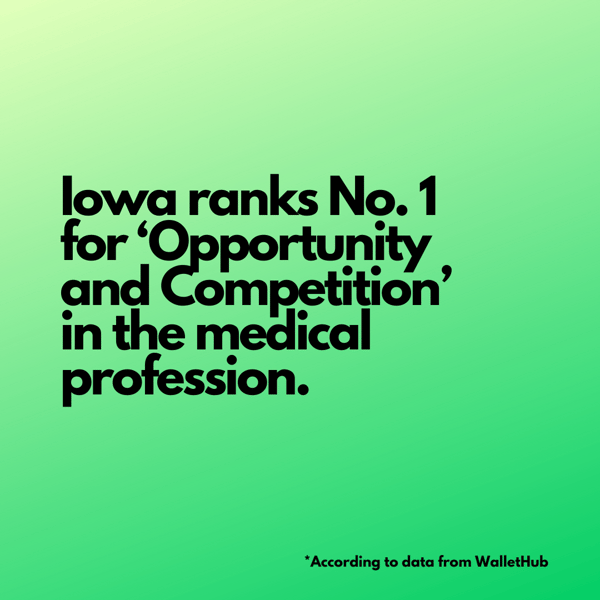 Iowa ranked No. 7 on the list with an overall score of 66% but ranked No. 1 for opportunity and competition. This means it scored well on factors like annual starting salary, hospitals per capita, insured population rate, projected share of the elderly population, and more.
Of course, no matter where you work as a doctor, one thing is for sure: your job is critical — now more than ever. With a rapidly aging population and an expected national population of 360 million by 2030, the physician shortage is growing — especially in the cardiothoracic space. If you're not satisfied with your salary, the demand for your expertise should make for easy negotiation.