Going with the Flow – With and Without Gravity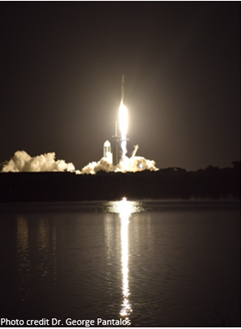 On September 16, 2021 Inspiration4, a SpaceX mission to successfully launch 4 private citizens into a geocentric orbit, began. This mission was the most recent, and most ambitious, in a series of flights that target a new "space tourism" market. The Crew Dragon Resilience took Jared Isaacman, Sian Proctor, Hayley Arceneaux, and Christopher Sembroski to an altitude of 364 miles (585km), for just shy of 3 complete days, splashing down in the Atlantic Ocean late in the day on September 18.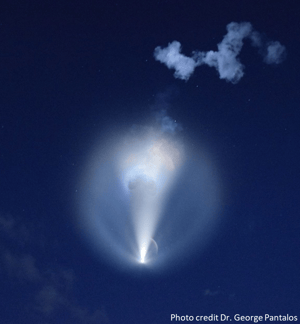 Aside from the groundbreaking accomplishment of sending civilians to space without professional accompaniment, this mission also had the goal to raise 200 million US dollars for St. Jude's Children Research Hospital in Memphis, Tennessee to support their fight against childhood cancer.
With the success of this mission, the space tourism market is expected to ramp up with even more daring missions such as Yusaku Maezawa's planned 12-day trip to the International Space Station in December 2021 and the Moon in 2023!
From a young age, I have been interested in Space, so I watched the Inspriation4 mission with great interest. As my career has focused on the cardiovascular life science research market, my passion for Space has largely been relegated to a personal pursuit, with one important exception. Early in my career I met a long-standing client of Transonic's, Dr. George Pantalos, a Professor of Cardiovascular & Thoracic Surgery and Professor of Bioengineering at Louisville University. At the time, George and I were discussing the integration of our ADV500 Pressure-Volume Loop equipment into his ex-vivo mock circulation system. After successfully completing our work, George took me for a tour through his lab in the Cardiovascular Innovations Institute and I quickly noticed what appeared to be a significant amount of NASA paraphernalia. As it turns out, George's research on cardiovascular function, including heart failure treatments with mechanical devices and cardiopulmonary support systems, is not exclusively conducted on terra firma. In fact, George has been a collaborator with NASA for many years helping to understand cardiovascular adaptations to weightlessness in space flight. In pursuit of his research goals, George has flown 51 missions on the NASA parabolic flight aircraft and led the development of a cardiovascular diastolic function experiment that flew twice on the Space Shuttle Discovery!
As many of you will know, over the past 15 months, we have been hosting a live webinar series that brings research and industry leaders together to discuss their research through a 60-minute live webinar. During this series, attendees can interact with the speaker and ask direct questions during two different Q&A periods. We are excited and proud to have Dr. Pantalos joining us in January to further discuss his zero-G research and how our 400-series flow system played a role in it. To sign up for Dr. Pantalos' s webinar, "Going with the Flow – With and Without Gravity," click here.
George continues to push the boundaries of research in zero G, most recently in the backdrop of the Inpiration4 mission. Though not affiliated with the SpaceX mission, George was present at the Kennedy Space Center during the launch as he was there working with the Crop Production Lab. George is helping the team adapt the use of the glovebox developed by his astrosurgery project team for use in their parabolic flight. The goal of this research is to evaluate several methods to harvest microgreens in zero-G, without damaging the roots so that the plants will keep being productive for an exploration crew's menu. Below you can see some photos from their work.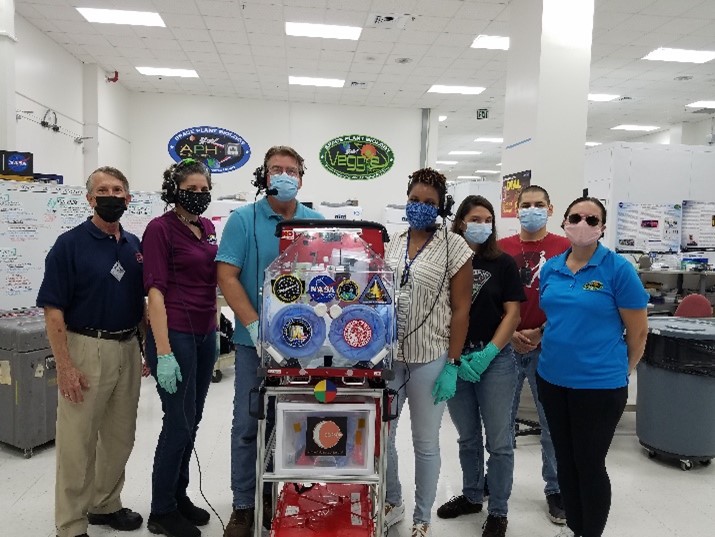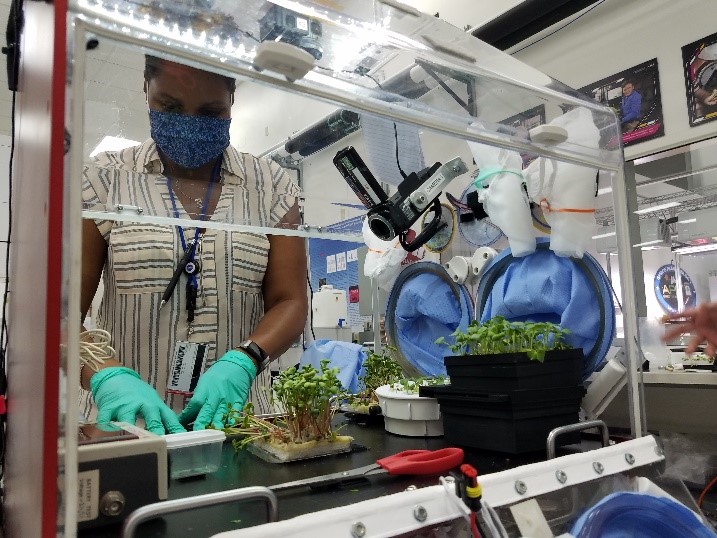 We wish the Crop Production Lab success in their work and look forward to hearing from George in January regarding his work with our equipment in zero-G. Click o learn more about the Crop Production Lab's work or George's astrosurgery work.