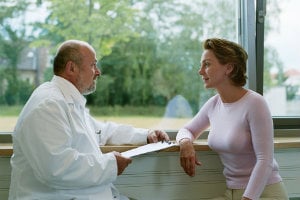 How a patient feels during his or her dialysis treatments often affects whether he or she will return to your clinic for further treatment. The National Kidney Foundation recommends patients evaluate the staff of a dialysis clinic before choosing a provider. The organization advises patients to see if the staff makes them feel welcome, if they were helpful, knowledgeable and were able to answer their questions. Patients also are encouraged to notice if clinic staff listens to them and addresses their needs.
Patients want to feel understood and at ease, and if your clinic is struggling to retain patients, this could be a contributing factor to patient retention.
Thankfully, a few changes in the way your staff communicates can improve patient experience at your dialysis clinic.