Education - At the Heart of Transonic
For almost 40 years, Transonic has been a leader in the life science space, delivering quality data for researchers in very complex physiological settings. Company success in the life science research requires many things, among which are reliable, high-quality products, skilled support staff that work hand in hand with customers to meet their customized research needs, and innovative technologies to allow researchers to gather the complex physiological data needed to support their scientific breakthroughs. Transonic strives to meet all these needs and has been at the forefront of innovation from inception, pioneering transit-time flow applications for in-vivo research and additional complex technologies, to meet customer research needs. The other foundational requirement for customer support in life-science research is to have a deep understanding of the complexities and subtleties that influence the success of a given protocol. For this reason, Transonic has made community/client education a cornerstone of our Research Division. Following is a summary of some of our central educational media: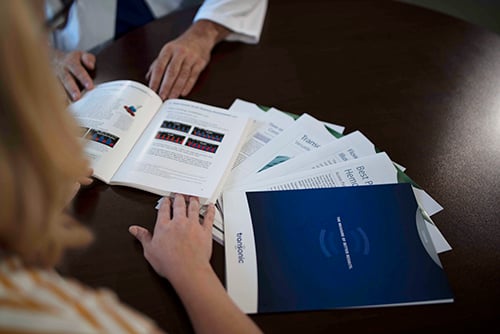 Workbook Series
A common issue in the research space is a lack of consistency between labs in how they approach the same measurement. This presents a problem both for the lab and well as for the company that provides the technology. It is in everyone's best interest to normalize the use of a given equipment across the industry. In an effort to gather our institutional knowledge into a central place that others can pull from, created comprehensive workbooks, each covering different topics, but with the same general structure – technical/application theory & background, equipment considerations & best practices, detailed application/surgical guides, software guides and more. As of today, we have 2 separate workbooks in print– Hemodyamic Studies for Rodents and Pressure and Volumetric Blood Flow Measurement. These resources are available for free download on our website.


Client-Lead Webinars
When the world changed in March of 2020, so did Transonic. Resisting the drive to create thinly veiled sales and marketing pieces, we decided to start a different kind of webinar series. Reaching out and strengthening our relationships with existing clients who were using our equipment in the field, we have been able to deliver together high-impact live scientific webinars that cover a wide range of research topics. What sets these webinars apart from other endeavors is the depth of the information presented. Whether covering organ bioengineering, cardiac output measurement in pulmonary hypertension or diastolic function of the heart, each topic provides useful information that attendees can apply in their labs, today. So far, we have seen thousands register for these events who have viewed them both live and on-demand. To see our past webinars or register for future ones, follow this link.


Blogs
For anyone following along with our bi-weekly blogs, hopefully you can see a common thread – education. Over the past 15 months, we have covered a wide range of topics, including equipment best practices, up to date news from the industry and more. My colleagues and I are constantly looking for new topics to share with you and will continue to do so into the future. Due to the nature of blogs, some topics may just scratch the surface – however, please feel free to reach out to us should you have questions or need elaboration on a given topic.

As we look to the future, the efforts above will continue to expand so stay tuned for new webinars and educational content. In the meantime, we welcome your feedback on how we can serve you better in your work and we look forward to speaking with you in the next blog. Cheers!